To defeat COVID-19 workers need income support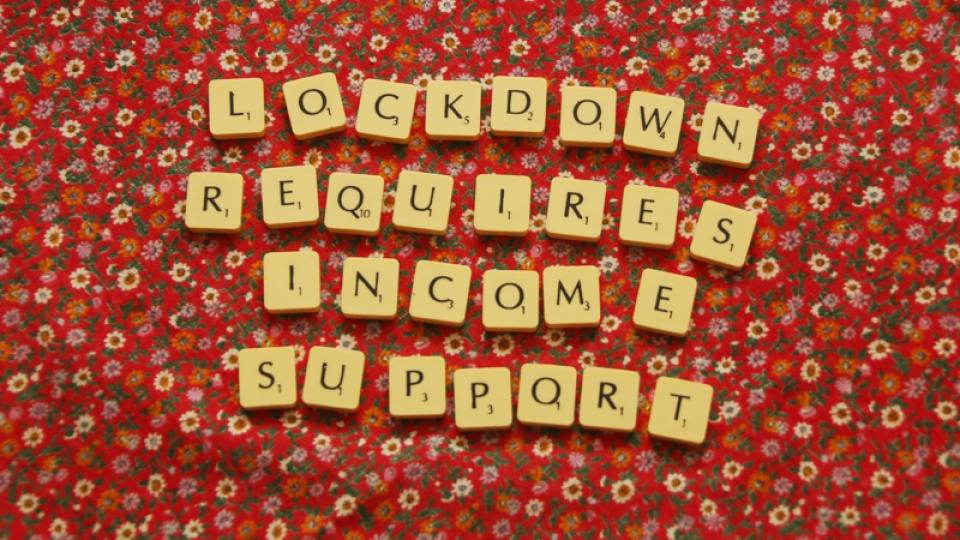 Half of Australia is in lockdown as the latest outbreak of the delta variant of COVID-19 resists efforts to bring it under control.
The federal government is a legitimate target for people's frustration because it has so palpably failed on vaccines, refused to take responsibility for quarantine and has not delivered adequate or timely income support.
Alongside these failures, there is a debate about whether, when and for how long to lock down when an outbreak starts.
Even though different state governments are taking slightly different approaches, the reason for this debate is that governments — state and federal — are making corporate interests a higher priority than people's health.
Workers, by contrast, recognise this disease needs to be taken seriously.
The so-called "freedom day" in Britain (when all COVID-19 restrictions were lifted on July 19) shows the direction governments want to take us if, and when, they can get away with it.
Epidemiologists are rightfully worried because there is still a lot of virus circulating in Britain and the high vaccination rates give only partial protection. However, businesses are cheering.
Prime Minister Scott Morrison has consistently argued that Australia must come "out from under the doona".
The federal government had to be pressured to go into lockdown last year and, at every stage, has wanted to "open up" sooner and stay open.
At an earlier time, New South Wales Premier Gladys Berejiklian was praised for having a "gold standard" approach to dealing with COVID-19 — largely because she was reluctant to go into lockdown.
By contrast, Victorian Premier Dan Andrews was castigated by the Coalition-aligned media and politicians.
It was not so long ago that NSW health minister Brad Hazzard said the state might have to give up on controlling the delta strain of the virus and just accept that it will spread in the community.
While for many the question might be whether or not to lock down, or short and sharp versus extended lockdowns, the real question should be how to make a lockdown successful.
The evidence is that lockdowns can, and do, stop the spread of infection.
However, for a lockdown to work, it is imperative workers have income support and stable housing.
The government has been quick to announce financial support for businesses, but slower to bring in income support for workers, which was inadequate.
Last year, it was pressured to bring in JobKeeper, which featured elements of business subsidy.
This year, it finally extended the (up to) $600 disaster payment for people who have lost more than 20 hours of work due to the lockdown.
This is less than the minimum wage and, outrageously, people who are receiving even a partial welfare payment are not eligible.
In addition, it will be granted only in areas the Commonwealth Chief Medical Officer has declared a COVID-19 hotspot (which may or may not coincide with areas locked down by a state government).
While it will provide some relief, it still forces workers to bear the brunt of lockdowns because they have to dig into their own savings, or ask parents and friends for support.
This means the lockdown burden is on individuals, which inevitably makes lockdowns less successful.
In addition, NSW's decision to copy Victoria and authorise punitive police operations in poorer suburbs with higher proportions of people of colour is not only unjust, it undermines the delivery of an effective health response.
It is now more than 18 months since the pandemic challenge first started and the following should be very clear by now:
• This disease needs to be taken seriously.
• Short of high levels of vaccination, traditional public health methods of testing, contact tracing, isolation and quarantine are the most effective methods of dealing with the virus.
• Sometimes, we will need to lock down but this must involve paid pandemic leave and a ban on evictions.
Socialist Alliance will continue to demand that no worker be left behind. This means that jobs, pay and conditions must be guaranteed.
[Sarah Hathway and Alex Bainbridge are co-convenors of Socialist Alliance.]