Time to mobilise to defend workers' rights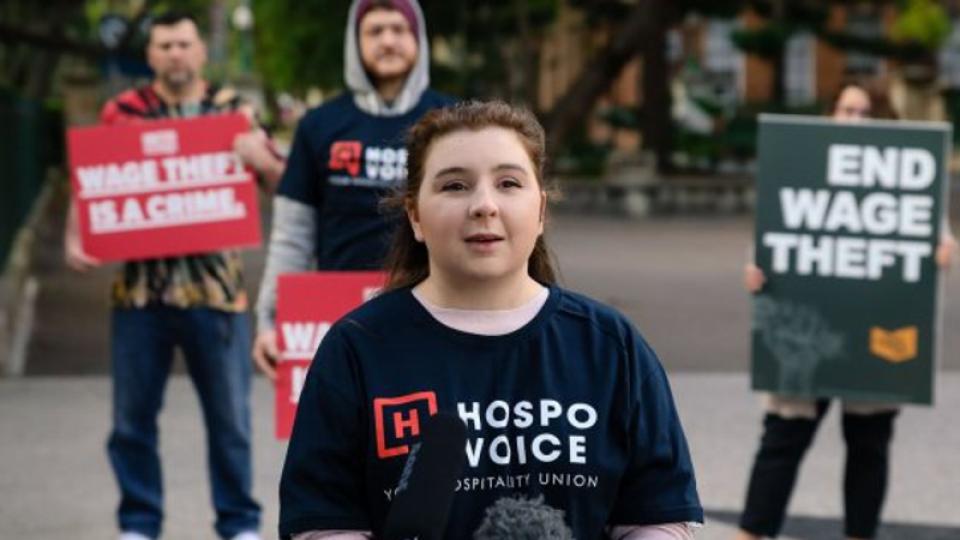 In May, the federal government opened confidential talks with the Australian Council of Trade Unions (ACTU) and employer representatives from the Australian Industry Group (AI Group) and the Business Council of Australia (BCA) to discuss industrial relations reform.
Five working groups were set up to discuss industry awards, enterprise agreements, casualisation, compliance and enforcement and "greenfields" projects. The aim was to try to reach a consensus on industrial relations changes.
Specifically, the government argued that the streamlining of industrial awards and enterprise bargaining agreements would help lift Australia out of economic recession. The plan was to do so by September, prior to any bill being put to the vote.
Prime Minister Scott Morrison offered an assurance to unions that he would abandon plans to introduce the anti-union Ensuring Integrity Bill to parliament. However, as the federal government was unlikely to have the numbers to pass the bill in any case, this was an empty gesture.
Behind the "We're all in this together" rhetoric, it seems clear that employers and the government were not going to waste a crisis; they saw the talks as an opportunity to weaken industrial relations laws they judge to be "holding back" the economy.
Back in May, the warning signs were there. Morrison was under pressure from employers and his own party to scale back the power of the Fair Work Commission to regulate wages and conditions and to rewrite the rules of the "better off overall test" (BOOT), that ensures workers cannot be worse off in any changes to enterprise agreements.
In spite of this, the ACTU agreed to take part in the talks.
Secretary Sally McManus, keen to reassure union members that no deals would be done that undermine wages and job security, wrote: "We won't be accepting any outcome that leaves working people worse off." While discussions continued, the ACTU launched its own national economic restructuring plan and pushed for paid pandemic leave for workers.
However, online petitions and Zoom meetings replaced union mobilisation. Despite the working groups having more than 20 meetings, no consensus was reached.
In late September, the talks broke down after several employer lobby groups rejected a deal struck between the ACTU and the BCA, and walked away. McManus said on September 24 that some were not engaging in good faith.
The BCA-ACTU proposal reportedly included concessions such as fast-tracking approval of pay deals struck between employers and unions to 14 days in exchange for softening BOOT; and concessions around dealing with wage theft, allowing employers to agree in the Fair Work Commission to pay money back in return for protection from fines arising from court proceedings.
However, the AI Group, Master Builders Association, the Australian Chamber of Commerce and Industry and the Australian Mines and Metals Association rejected the proposal, focussing instead on reducing take-home pay and abolishing penalty rates.
More recently, McManus and ACTU president Michele O'Neil have warned workers to expect incoming attacks and changes to IR rulings before the end of the year.
In a speech to the Business Council of Australia on November 19, Morrison indicated that the federal government was considering a "more flexible" interpretation of BOOT to "stop enterprise agreements falling apart" which may also include a time limit on approving agreements.
Morrison said the changes would likely be part of a set of IR reforms that would be put to parliament before parliament ends, and claimed they would be "pragmatic" rather than "ideological".
BOOT is one of the key laws ensuring that employers can't cut wages or working conditions below minimum standards.
In a 2016 landmark case, Duncan Hart v Coles Supermarkets Australia Pty Ltd and Bi-Lo Pty, Hart took Coles to the Fair Work Commission and successfully managed to overturn the supermarket's agreement with the Shop, Distributive and Allied Employees Association (SDA) on the basis that its trade-off of penalty rates for high base rates left some part-time employees working on weekends worse off than the minimum rate in the award.
The ruling led to full penalty rates being restored for tens of thousands of Coles workers.
Some claim that there has been a sharp decline in enterprise agreements since 2013, due to the "procedural complexity" and the need to satisfy the Fair Work Commission that "every employee working under the proposed enterprise agreement must be better off in every circumstance compared with the award".
This is the same excuse employers regularly use to underpay wages and entitlements. In the hospitality sector, for example, bosses are up in arms after being caught out not paying the correct wages and penalties. A recent example is the Mary's Group, owners of a chain of popular pubs in Sydney, which tried to blame "entitled young workers" who "whinge" about "work life balance" when they were actually demanding their rights under the industry award.
While there may be particular clauses in an agreement which are open to interpretation, those relating to leave, allowances and penalties are very straight forward.
The enforcement of awards and conditions hinges on workers knowing their rights and being prepared to collectively challenge their employers, via their unions. This is made all the more difficult given that unions are repeatedly being attacked by the corporate media and face anti-union royal commissions and many anti-union laws.
McManus said in October that employers want the federal government to go further in undermining the award system. The ACTU is also concerned about employer groups pushing for greater "flexibility" with their push for permanent part-time employees — a way of hiring casuals under another name and on lower wages.
McManus also warned that employers want to bring in laws to cut wages and basic workplace rights for millions of workers. "The employer lobby groups want to cut awards," she said.
"They want to take away penalty rates. They want to remove protections that stop wages and rights being cut. They want 'take it or leave it' American-style individual contracts, and special unfair rules that would significantly reduce rights for FIFO [fly-in, fly-out] workers and workers on major projects."
The ACTU seems to be anticipating a new squeeze on workers' rights after Australia signed the Regional Comprehensive Economic Partnership (RCEP), a new free trade agreement that covers 2.2 billion people and 30% of the world's economic output.
Morrison says the trade deal would help Australian farmers, business and investors. But together with the attacks on BOOT, enterprise agreements, industry awards and rights for FIFO worker, it is clear that his government is on the warpath.
Workers have to defend our rights and do what we need to get prepared. As a union organiser in the health industry, Rule 101 is never go into bargaining without mobilising your members around an agreed log of claims. You don't want to be at the bargaining table without any power.
Union leaders who, this year, signed confidentially agreements and have had secret discussions with bosses and politicians while workers were largely in the dark, need to get on the front foot and campaign against casualisation, precarious work and for a publicly-funded new job-creation plan.
We do not want to be left reacting defensively to whatever the government announces before parliament ends this year.
[Sarah Hathway is a member of the Socialist Alliance national executive and is a union organiser in the health industry.]