In conversation with Bruce Pascoe: The climate emergency and Indigenous land practice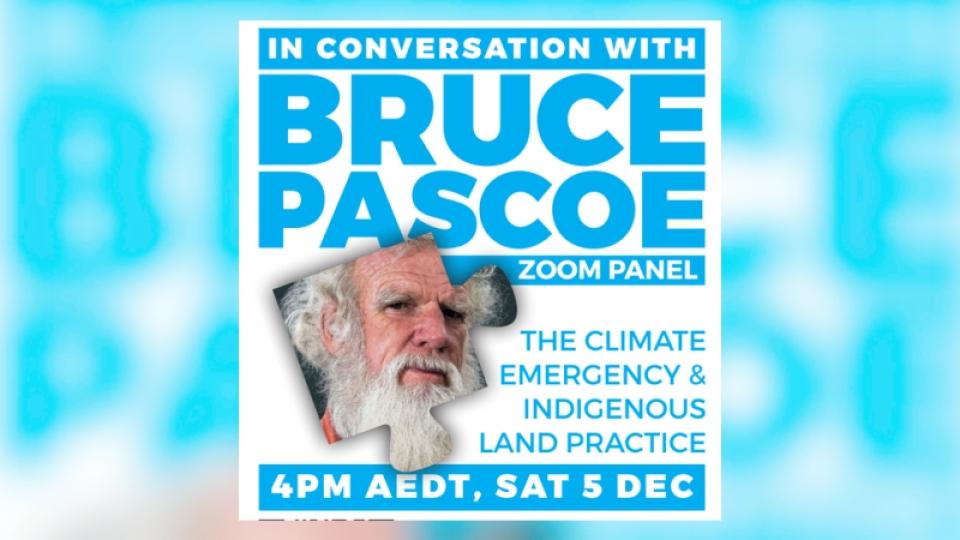 Bunurong man Bruce Pascoe is an award-winning Australian writer and editor. He is published nationally and internationally and his fiction and non-fiction works have won several national literary competitions. 
His best seller, Dark Emu: Black Seeds: Agriculture or Accident? explores the history of Aboriginal land management, animal husbandry and culinary and architectural achievements prior to colonisation. 
Dark Emu exposes the colonialists' cover-up and lies, for 230 years, of farming skills of First Nations communities. This expertise, if utilised today, could hold the solutions to adapting to climate catastrophe and heal the rift between our ecosystem and humanity caused by the voracious market system. 
Bruce Pascoe is also an Enterprise Professor in Indigenous Agriculture at the University of Melbourne and a Country Fire Authority volunteer.
This presentation will feature Bruce, alongside respondents agroecologist Alan Broughton, filmmaker and Rural Fire Service volunteer Robynne Murphy and City of Moreland socialist councillor Sue Bolton, who will be called upon to ask and answer some questions, for a short time, in the presentation.
Date: Sat December 5, 4-5.30pm
Suggested donations: $20 solidarity /$10 waged /$5 concession. Any funds raised to Green Left. 
Tickets here.
Dark Emu is available from Resistance Books.