Small rise in minimum wage accompanies increased exploitation of guest workers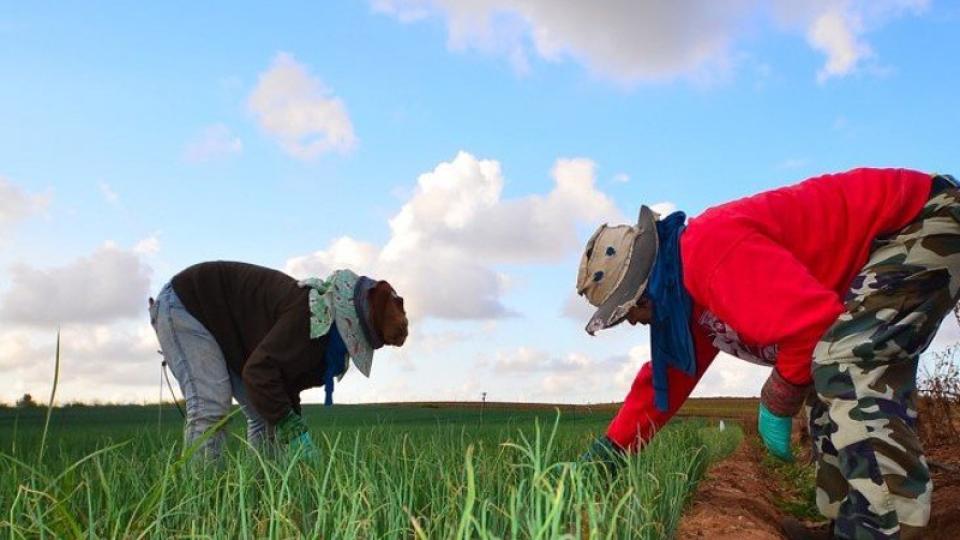 The Australian Financial Review enthused on June 22 that "three million Australian adults could soon be millionaires", citing a Credit Suisse report.
The bosses' media is counting their chickens before they're hatched since this is not projected to happen for another five years and is based on assumptions that may not pan out.
Currently, there are 1.8 million millionaires in Australia — a sizable proportion by global standards.
However, the rise in the number of millionaires is primarily due to the steep increase in skyrocketing price of housing (and to some extent the local share market).
The problem is that a rise in house prices is only benefiting a minority.
The rate of home ownership is on a long-term decline as skyrocketing house prices make it harder for ordinary workers to buy property.
The percentage of households renting rose from 23% in 1995 to more than 30% in 2018. Those that own their own home, without a mortgage, fell from 43% to less than 30% over a similar period.
Almost two thirds of households are renting or paying off a mortgage.
A few days before the corporate apologists told us how well off we all are, the Fair Work Commission ordered a modest 2.5% increase to the minimum wage.
This barely takes the minimum wage above $20 an hour and even this has been delayed by months; it will not be fully implemented until November.
The Australian Council of Trade Unions (ACTU) pointed out that big business and the federal government want the rise to be even less.
Outnumbering the millionaires, 2.2 million low-paid workers rely on the protections of the minimum wage. Wage rates would be much, much lower without a government-imposed minimum.
A report by the Migrant Workers Centre released on June 15 well demonstrates wage theft and under payment in the agricultural sector.
The survey of more than 1300 backpackers reveals that a majority of farm managers are "engaging in rampant wage theft and outright abuse.
"Seventy eight per cent of workers surveyed had been underpaid and some piece-rate workers averaged just $9 a day," it said.
"We're calling on the Fair Work Commission to amend the Horticulture Award to guarantee workers are paid at least minimum wage — and we're demanding the Morrison Government commit to a range of urgent measures to address this catastrophic situation."
But the government is doing the opposite. It announced a new agricultural visa scheme for workers from South East Asian countries.
The Nationals have demanded the new visa since the new free trade deal with Britain removed the compulsion for British visitors with working holiday visas to work 88 days in agriculture.
Unions are rightly worried that guest workers from South-East Asia will be super-exploited by rural bosses who are used to paying sub-standard wages. The new visa is intended to allow shamefully low wages to continue.
"Scott Morrison and Boris Johnson have decided it's wrong for Brits to be exposed to exploitation and abuse on farms," Daniel Walton from the Australian Workers Union said. "But apparently it's okay for South East Asians."
Agriculture minister David Littleproud claims that workers "could not be motivated to take up agricultural work" and hence the new visa is needed.
However, the truth is that the wages and conditions in agriculture are so woeful that workers see no reason to put themselves out. As Walton pointed out, workers routinely "do much tougher and more unpleasant jobs than fruit picking".
There would be no labour shortage in agriculture if wages and conditions improve.
We should not tolerate a situation in which anyone, no matter their nationality or where they normally live, is made to work for $9 a day, or suffer other indignities.
The government may hope that superficial changes, such as the recycling of Nationals leader Barnaby Joyce, is enough of a distraction.
Unions and community organisations need to step up the push for real change, including a meaningful wage rise for low-paid workers (at least 15%), genuine climate action and a reformed taxation system in which billionaires and big corporations are made to pay their share.
[Alex Bainbridge is a national co-convenor of the Socialist Alliance. Read the Socialist Alliance's rural recovery plan here.]