For an ecosocialist solution to the housing affordability crisis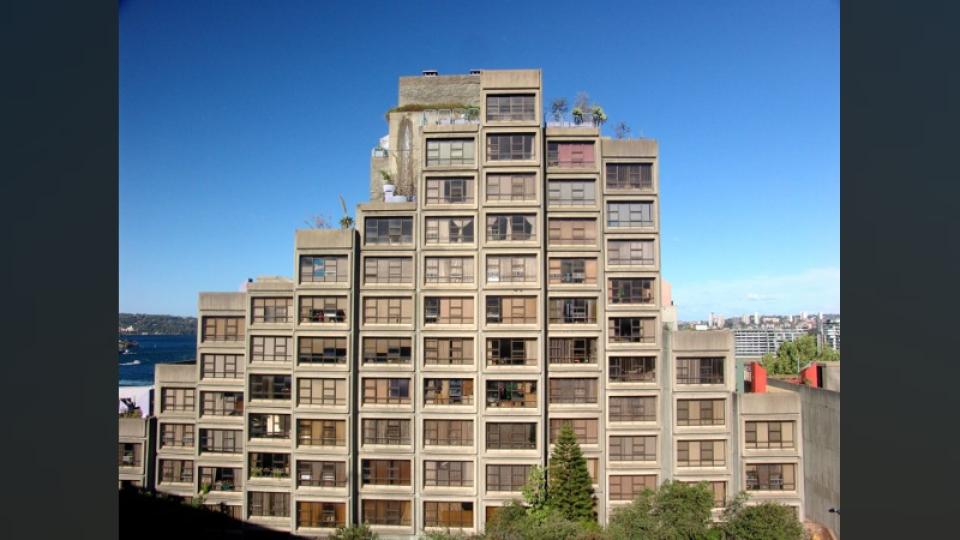 Australia's housing market has gone crazy, again.
"Sydney median auction house price jumps more than $100,000 in March alone," screamed the headline in the April 7 Domain. "The median price paid for a house going under the hammer in Sydney hit a record high of $1.755 million in March, new Domain data shows, with bidders pushing prices $103,000 higher than the previous month's $1.652 million," reported Kate Burke.
This March madness followed reports of house price rises around the country last year, despite the COVID-19 pandemic. According to figures by CoreLogic, prices rose by 3% nationwide but by more in smaller capital cities and some regional areas. Prices rose by 9.5% in Canberra, 7.5% in Darwin, 6.1% in Hobart, 5.9% in Adelaide, 3.6% in Brisbane and 2.7% in Sydney. Of the capital cities, housing prices only fell in Melbourne (by 1.3%).
Peter Martin, Visiting Fellow at the Crawford School of Public Policy, Australian National University, wrote in the April 13 Conversation that this price surge is not being driven by a shortage of houses or by people seeking to buy homes. Rather, it is the result of price bubble fuelled by landlords and speculators.
This speculation has been encouraged by pro-landlord laws limiting capital gains tax and encouraging negative gearing — as well as by record low interest rates. This has triggered a boom in landlordism and rising housing prices.
"What appeared to set things off was a decision by Prime Minister John Howard in 1999 to halve the headline rate of capital gains tax," Martin wrote.
Since then, housing costs as a proportion of disposable housing income have more than doubled and home ownership (including people paying off mortgages) rates have declined from 71% to 66%.
Drilling into these figures reveals more. The proportion of households that actually paid off their mortgage dropped from a high of 42.8% in 1995–96 to just 29.5% in 2017–18. The proportion still paying off a mortgage (and a much bigger one than the previous generation had to pay off) has grown from 28.1% to 36.7% in the same period.
While 68% of people born between 1947–51 owned or were buying their homes by age 30–34, only 50% of those born 1982–86 were buying their own home by the same age because housing has become so unaffordable.
The property-owning class has come out of the pandemic richer and more determined to use their wealth to get even wealthier. Typically, they are demanding measures that will only make housing prices more unaffordable to most.
At the same time, there is a rental crisis: rents have surged in regional areas and more people are forced to live in caravan parks, US–poor–style. Even in Sydney and Melbourne, where average rents have dropped a little since the start of the pandemic, renting remains unaffordable to many working poor and those on pensions or other social security payments.
According to the Australian Bureau of Statistics, in 2018 (well before this latest rental crisis) there were 1 million households in housing stress and in 2019 the national waiting list for public housing was 160,621.
Public housing stock has been steadily reduced — privatised and allowed to run down — turning what is left into housing only for the most desperate. Even then, they have to wait years.
But it wasn't always like this. Between World War II and the 1960s, public housing was built for working class communities. Now it has been so run down and stigmatised that many working people look at it as something to escape from.
The growing housing crisis demands a major rethink on public housing. One of the most rational measures society can take today is to simultaneously address that crisis while dealing with the urgent challenge of addressing the climate emergency.
Imagine a federal and state government-funded plan to build or acquire and upgrade 200,000 good quality, energy-efficient public housing units a year, while renovating existing housing stock to the same standards. This could begin the process of liberating housing from capitalist greed. It would also make a massive contribution to reducing greenhouse gas emissions while creating thousands of good jobs.
Beyond Zero Emissions' Million Jobs Plan, launched last June, calculated that governments could build net-zero energy public housing for just $273,000 per home. These would not only be good for the environment, they would slash household energy bills (unlike the federal government's gas-led recovery plan). For just $25,000 each, existing homes could be retrofitted to become net zero energy emitters.
A benefit from such a program would be its potential to change public perceptions about public housing. We could have public housing that is far better — and cheaper — than the crappy units and housing that private landlords now rent out for ridiculous prices.
This could go with measures that, once and for all, smash the tax scams that help the landlord class become even richer. End negative gearing, fully tax capital gains for properties other than people's own homes and put stricter conditions on major private housing developments.
Socialist Alliance has demanded for some time that all major private housing developments be forced by law to allocate at least 30% of the development to "affordable housing". But, given the housing crisis, should we go further and call for a proportion of all such projects to actually be public housing, thus boosting the public housing stock?
Currently, many state governments (Coalition and Labor) are privatising publicly-owned land under the slippery rubric of increasing "affordable housing" or "social housing" through public-private partnership with big developers. The end result is invariably the displacement of communities, the destruction of sometimes good and much-loved homes and a further reduction in public housing stock.
The privatisation agenda, disguised and glossed over by "affordable housing" or "social housing" language, urgently needs to be reversed. Developers and landlords stand in the way of making housing the basic right for all — which it deserves to be. It's time to liberate housing from their money-making scams.
[Peter Boyle is a member of the Socialist Alliance National Executive.]