We can't be starry-eyed about Labor's budget reply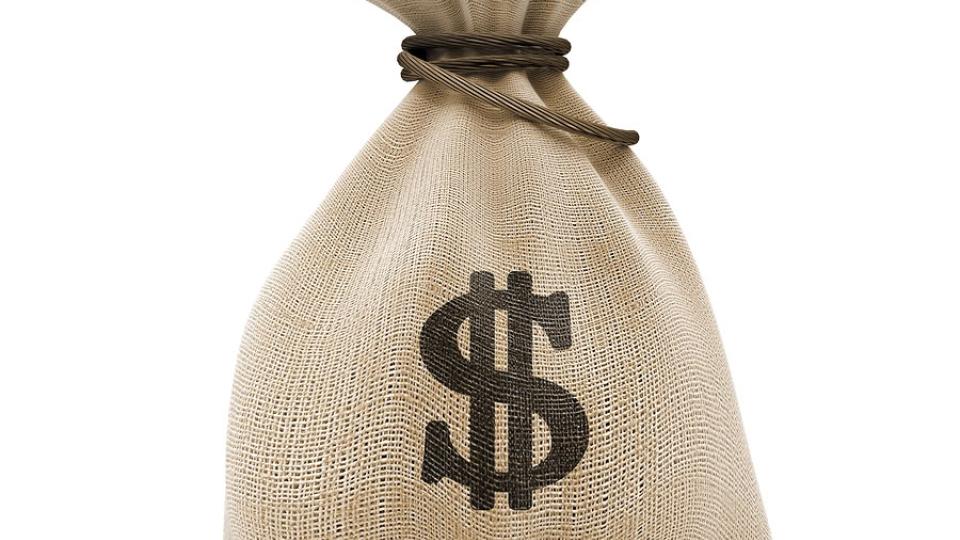 Labor Opposition leader Bill Shorten delivered his budget reply speech on May 10, promising to deliver a "bigger, better and fairer tax cut for 10 million working Australians".
Shorten also confirmed that Labor will oppose the Coalition government's proposed corporate tax cuts, which is a departure from Chris Bowen's previously stated view that Labor would consider the tax cuts if the budget was in surplus, a position which was opposed by the party's left faction.
Shorten's Budget speech was election-focused. With five byelections due in late June thanks to the dual-citizenship resignations, Labor is hoping to hold onto their four seats, including the marginal seats of Braddon and Longman.
Launching its own transport infrastructure plan, Shorten said it would use "Aussie-made steel" and local workers — one in ten of whom would be an apprentice. But Infrastructure Australia — which, under Labor, will become "an active participant in the infrastructure market" — will be tasked with attracting more private investment in public infrastructure projects.
Shorten announced that Labor would reverse the cuts to hospitals and create a $2.8 billion "Better Hospitals Fund". However, Labor remains committed to activity-based funding (ABF) for the sector. Under ABF, hospitals receive funding based on the number of patients and type of health issue they treat.
Concerns have been raised here and internationally about the consequences of ABF, including underfunding hospital trauma units, increased mortality, readmission, rapid discharge of sick patients, as well as a focus on "profitable" over "unprofitable" patients and procedures.
Shorten also reaffirmed his earlier announcement that Labor will support the introduction of a federal anti-corruption watchdog, like NSW's ICAC. Shorten was forced to concede this measure following mounting pressure from legal figures, the Greens, a campaign by GetUp! and polls showing 80% support for such a body.
On climate change, Shorten announced Labor would support 50% renewables and a 45% cut in emissions by 2030. But to avoid runaway climate change, governments must agree on a 90% emissions cut on 1990 levels by 2030. Labor's target of 50% renewables by 2030 is pathetic, when it has been shown that investment equivalent to just 7.7% of Australia's trillion-dollar superannuation funds could underwrite the transition to a 100% renewable energy electricity grid by 2030. The major contradiction for Labor's climate policies is its continuing support for the coal and gas industries.
On education funding, Shorten announced a Labor government would restore the $17 billion that the Coalition government has effectively taken out of schools and would invest in the public TAFE system — a move that was welcomed by the Australian Education Union. Last June, the federal government, supported by Jacqui Lambie, the Nick Xenophon team and One Nation, pushed through its school funding legislation. This law unilaterally terminated all funding agreements between the states and the federal government and dismantled the needs-based funding model.
Shorten's emphasis on training "our people", rather than using skilled workers from overseas, was playing to the "Aussie jobs for Aussie workers" sentiment. The skills shortage is real, although previous Labor governments (both state and federal) need to take their share of the blame for undermining the public TAFE sector and dismantling apprenticeship schemes.
The National Tertiary Education Union (NTEU) welcomed Shorten's promises on higher education funding, which included uncapping university places to provide more than 200,000 additional places.
NTEU National President Jeannie Rea said the union is also seeking to work with Labor to reduce the increasing reliance on precariously employed staff in Australian universities. Rea cited research by the union that shows that only about one-in-three (35%) of the people employed by universities have permanent or ongoing employment.
We should not forget that the Julia Gillard Labor government announced in April 2013 that Labor would take $2.3 billion from the university sector to pay for school funding reforms recommended in the Gonski Review — a move so strongly resisted that it was eventually dropped.
By seeking to one-up the government over tax cuts for low and middle income earners, Shorten is perpetuating the idea that tax cuts are a solution to tackling the decline in living standards. Labor's approach — including the obsession with "budget repair" — is still confined to a market-driven, neoliberal agenda.
We need to throw the Malcolm Turnbull government out, but we cannot afford to be starry-eyed about Labor in government. Many of the cuts working people are suffering, and the weakened state of the union movement can be traced back to Labor's disastrous Accord policy.
Labor's shameful record on refugees and migrants, the cuts to single parents' pensions, Labor's continuation of the Northern Territory intervention and support for the fossil fuel industries cannot be papered over either. Neither can the bipartisan war on terror, which has seen an escalation in attacks on civil liberties and greater surveillance of civilians.
The news that a quarter of a million people mobilised in national Change the Rules and May Day rallies over the past few weeks should give us confidence that people are prepared to struggle to protect their rights and for a society where ordinary people — not corporate interests — are the priority.
This mobilisation needs to continue and broaden, up to and beyond the next federal election, including if Labor wins government.
[Susan Price is national co-convenor of Socialist Alliance.]