Government's 'gag bill' threatens us all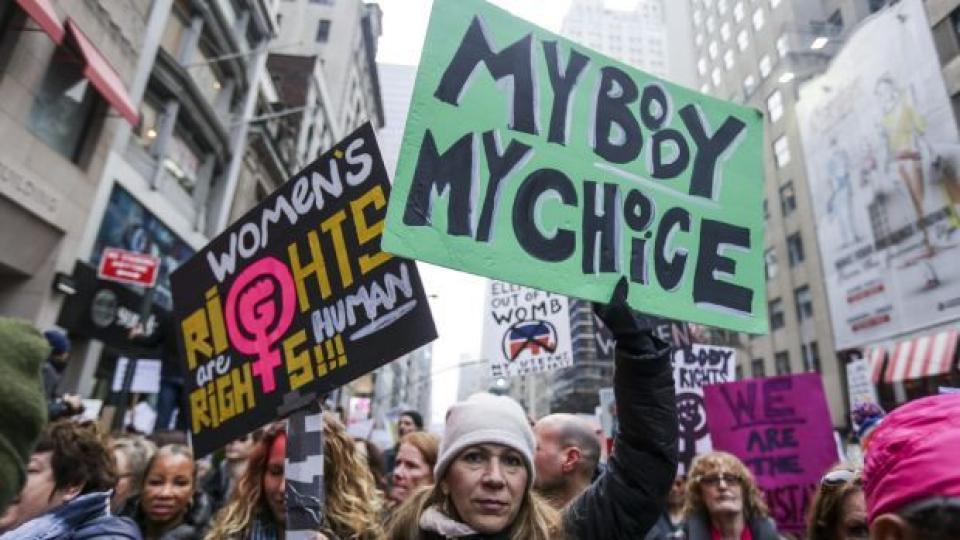 Progressive, activist campaign groups such as GetUp!, 350.org and Friends of the Earth have been in the federal Coalition government's sights for some time.
However, a new bill introduced into parliament threatens to also frustrate the work of human rights, environmental, women's, international aid and social justice NGOs and charities.
The federal government's Electoral Legislation Amendment (Electoral Funding and Disclosure Reform) Bill 2017, was introduced under the pretext of protecting Australian politics from foreign influence, following the case of former Senator Sam Dastyari.
But an examination of the bill reveals it to be a fundamental attack on the freedom to campaign and criticise government policy and to challenge the power of corporate interests.
This draconian bill contains a gag provision, restricting commentary by campaign organisations and charities on any matter that is or is likely to be an "election issue".
The Climate Council's Tim Flannery calls it "a direct attack on democracy".
"Under this proposed legislation, we could take journalists to the reef to document bleaching, BUT we couldn't talk about the reason behind the bleaching — climate change. That's because climate change could be considered an 'election issue', and charities would be bound by this vague, cover-all rule restricting our speech."
The bill also contains a provision that any not-for-profit campaign organisation that receives a donation equivalent to $4.80 a week would have to require the donor to provide a signed Statutory Declaration affirming that they are an Australian citizen or commonwealth voter. Failure to comply could mean 10 years imprisonment, with civil penalties of up to $210,000.
The bill has even got the Institute of Public Affairs up in arms. IPA Director, Janet Albrechtson, writing in The Australian, labelled the bill as "Liberals drifting once again to the wrong side of the freedom fault line".
Albrechtson makes the point that "increasing state power over political communications means restricting our freedom to take part in important debates". However, she then goes on to argue in favour of the government restricting the activity of "political outfits", such as GetUp!, as long as they leave "policy think tanks" such as the IPA alone. 
GetUp! Did not mince words in its submission to the Joint Committee of Inquiry set up to look into the legislation: "Taken as a whole, the Bill enfeebles the integrity, vibrancy and strength of Australia's democracy. Should it be enacted into law, it would result in fewer people being afforded a voice in public debate, less ability for civil society to advocate for the values millions of Australians care deeply about, and a greatly reduced contest of ideas. As a result, it would result in more power and influence for corporations and the cashed-up lobby groups that represent them."
This gets to the nub of the issue.
Billions of people across the world are facing the impacts of capitalist economic crisis and climate change. Wars are displacing millions of people across the globe, but wealthy countries, including Australia, are locking them out (and locking them up).
Hunger, impoverishment, dispossession and oppression are permanent features in an age of neoliberal, globalised capitalism. In Australia, universal health care and education are under attack, public housing and social services are being dismantled and public assets sold off.
The wealthy minority own the media and have governments in their pockets. Our power lies in our ability to communicate and organise and we must oppose any laws that seek to restrict the ability of ordinary people to organise and resist.
[Susan Price is a national co-convener of the Socialist Alliance.]