New security laws threaten civil liberties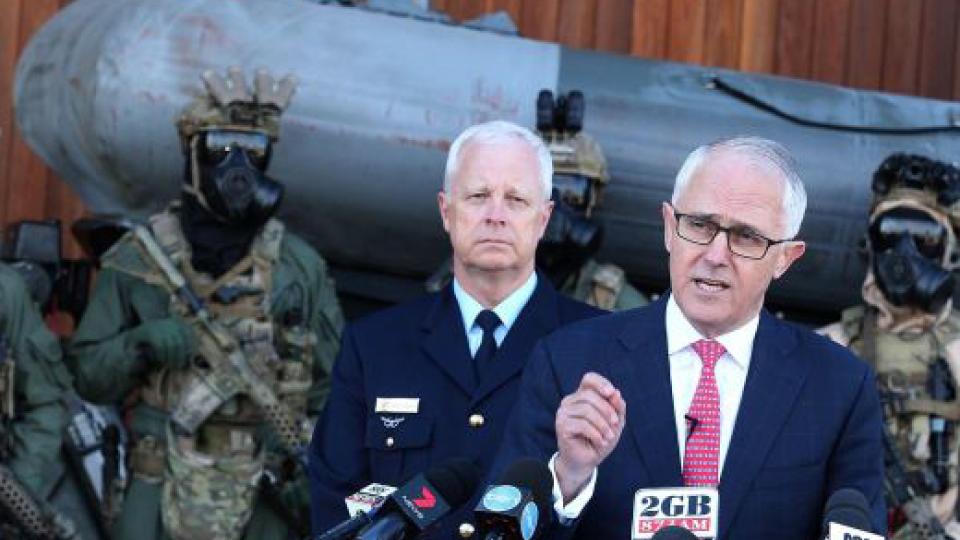 The decision by state and territory leaders at the recent Council of Australian Governments (COAG) meeting to give the federal government real time access to data, including driver's licences, is the latest measure likely to undermine civil liberties in the government's 'war on terror'.
Victorian Labor Premier, Daniel Andrews' offer to cede full responsibility for the prosecution, jailing and parole of terrorists to Canberra, and his call for an expansion of terror control orders to cover lower level terror suspects, including those suspected of possible radicalisation, reveals Andrews' and Labor's agenda to be seen to out-perform the federal government in being "tough on terror".
Andrews was unapologetic in the media, arguing that the laws were justified: "If it comes to a question of curtailing the rights of a small number of people to protect tens, perhaps hundreds of thousands of other Victorians, then I won't hesitate to make that call," he said.
On the ABC's Insiders on October 8, Andrews defended his position, saying: "There is not the luxury to effective political leaders to have an esoteric debate."
As expected, Victorian opposition Leader Matthew Guy expressed support for the changes and called on the government to introduce them soon.
The federal government is not seeking to limit its access to state databases to fighting terrorism. Justice Minister Michael Keenan made it clear on the ABC's 7.30, on October 5 that such data could be accessed in circumstances relating to any "serious" crime attracting a penalty "of at least three years".
During a visit to Sydney's Holsworthy Barracks in July, ahead of the COAG Summit, Prime Minister Malcolm Turnbull and Defence Minister Marise Payne announced new laws whereby state police will remain the first responders to a domestic terror incident, but will no longer retain sole command of an attack or hostage situation. The military will also be allowed onto the streets to support the wider police response, including blocking potential suspects from leaving the scene. Elite Special Forces would have full legal authority to shoot and kill terrorists.
Prior to COAG, the Andrews' government had already laid the foundations to grant increased powers to the Victorian police. In September, the Andrews government announced plans to give police the power to hold terrorism suspects for up to four days without a court order. Since September 2014, Victoria Police have charged 39 people with terrorism offences, 19 of whom have been convicted. Officers are also monitoring 300 "persons of interest" who have been identified as "posing a potential security risk".
Anti-terror laws are problematic for many reasons, including that they can be used to challenge our right to discuss the legitimacy of armed resistance, or express solidarity with legitimate struggles for freedom by oppressed peoples anywhere in the world.
The new laws will mean the federal government will have immediate and easy access to a military response in the event of any incident regarded as an "act of terrorism". It will also be intrusive to the vast majority of citizens and could create a culture of overreaction to minor incidents.
The reliance on technology has failed to prevent terror attacks on many occasions. The recent announcement that data was hacked from the computer system of a national security contractor last year does not offer any confidence about the security of government systems. The data problems the Australian Bureau of Statistics had during the census collection this year certainly adds to the problems with using a centralised data base.
The mantra that "sacrificing the rights of some individuals will save many" is just a lame excuse to invade the privacy of everyone.