Where does right-wing populism come from and how can we defeat it?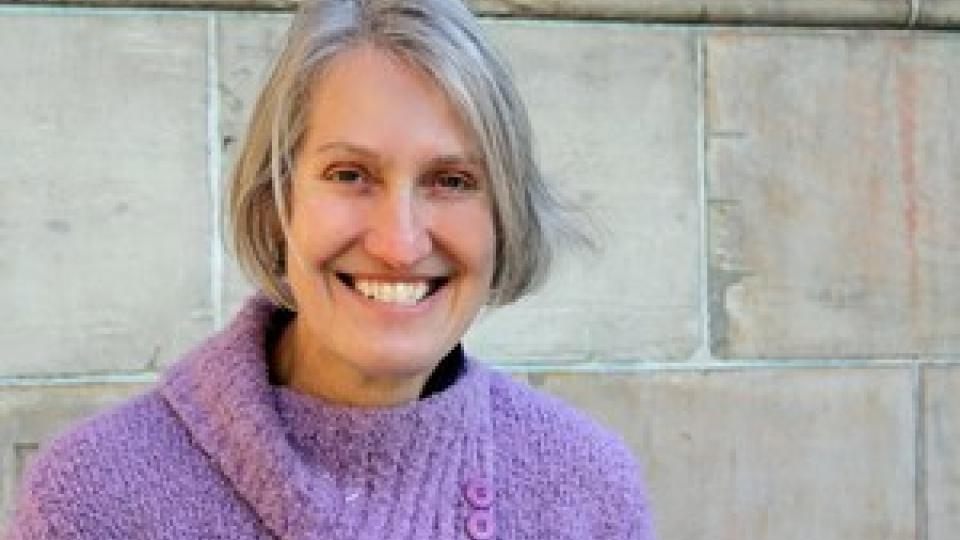 The seeds of the current crisis of confidence in the capitalist parties in Australia go back to the 1980s when the Bob Hawke Labor government implemented its version of Margaret Thatcher's neoliberal economic policies. The Hawke government also managed to achieve what previous Coalition governments had failed to do — seriously weaken the union movement.
While these reforms did not immediately create right-wing populism, once the reforms started to really bite by the late 1990s, it began to develop around Pauline Hanson.
Between the late 1990s and 2001, the neoliberal agenda was challenged by the anti-corporate globalisation movement. This movement linked up unionists, environmentalists, socialists and even farmers. It started to eat into the government's base of support. There were the beginnings of solidarity between workers in rich countries and poor countries against the global free trade agreements.
In 1998, when the John Howard government was having difficulty winning support for its neoliberal agenda, particularly the Goods and Services Tax, Howard began fomenting racism, first against refugees, then against Muslims after 9/11.
The increase in racist rhetoric and policies from the major parties in turn fostered the development of far-right populist groups.
Right-wing popularism
Since the ascendency of neoliberalism there has been a steady rise in right-wing populism, as long-standing racism and chauvinism has been opportunistically linked to economic fear and discontent, combined with the global refugee crisis created by imperialist wars.
But right-wing populism got a boost after the global financial crisis (GFC). A slide to depression was averted but there is no solution in sight to the ongoing economic crisis.
To top it off, the working class paid for the global financial crisis. This was most extreme in the US, where tens of thousands of workers lost their houses. In some cases they lost houses they had already paid off because they remortgaged their houses to pay for healthcare.
Meanwhile, the financial institutions got massive bailouts. Profits rose while working class living standards fell. Ninety-five per cent of households have not had their incomes regain to 2007 levels. Wealth and income inequality has grown.
The populist right resurgence is happening in so many countries because the capitalists are insisting on the same policies across the world — privatisation, lower wages, outsourcing and contract work, smashing of unions, dismantling the social security system and low (or no) corporate taxes.
Such an extreme agenda is causing massive economic pain. The only way governments can get away with it is by fomenting racism. If you look at Australia, the US and Britain, the major parties have manufactured much of the racism that allowed the right-wing populists to become even more extreme.
However, disenchantment with neoliberal economic policies has not only gone to the right. There have also been largely spontaneous upsurges, such as the Occupy movement across the world and the Indignados in Spain. But the fact that these upsurges have been so spontaneous has limited their lasting impact.
In Greece, the disenchanted turned to the left, in the form of Syriza, which eventually capitulated to the threats and blackmail of the EU bureaucracy and European banks, sowing disenchantment again.
It is also important to note that, in the US, the open racists among whites of all classes are a minority, but a significant one.
Not all who voted for Trump are open racists. Some naively hope that Trump will take decisive action to bring back good jobs. In voting for Trump, they were willing to ignore his overt racism, misogyny and bullying. It may be similar with some Hanson voters.
With both major parties committed to implementing neoliberal policies, politics has shifted further and further to the right. Coalition governments make big attacks, then Labor is elected and just repeals a few of the nasties but leaves the substantial cuts in place.
While the Greens have opposed some neoliberal policies, they have not been consistent and do not have a good record when they are in minority governments with Labor, as in Tasmania.
Fight back
However, there have been some fight-backs in Australia, such as the response to former PM Tony Abbott's 2014 budget. The mass opposition meant that Abbott could not get all of his cuts through the Senate. However some of these cuts were passed under the current Malcolm Turnbull government, with the support of Labor and Pauline Hanson's One Nation.
The bourgeois parties are impotent to stop the destruction of jobs because they are slaves to the market and their privatisation policies cause job losses.
While Australia did not experience the worst of the GFC, it was paid for by workers. Capitalists did not experience a drop in profits but the Global Financial Crisis affected different groups of workers differently. Some workers with stable employment and high wages got through it relatively unscathed, whereas other workers lost jobs or lost wages by being forced to go down to only three days a week of work.
This has exacerbated the trend of increasing income inequality between high paid and low paid workers. The ruling class is using this division to drive a wedge into the working class in an attempt to win better-paid workers to support their anti-working class attacks.
The parties are shifting to the right, which then allows the far-right populist parties to be even more right-wing, further pressuring parties to shift further right.
The protests in response to Trump's election and against the Muslim refugee ban have been really important to help delegitimise Trump and build solidarity with those he has demonised. Delegitimising Trump is an important part of ensuring his policies do not become normalised, as Australia's abhorrent refugee policy has become here.
There needs to be a strong response against racism and racist scapegoating. But to really undercut right-wing populism, the left needs to put forward a political and economic alternative and fight for that alternative.
Alternative
We need a strong anti-racist movement and we have to put forward an alternative. Too many of our struggles have been defensive. Too often there have not been struggles around issues of economic justice such as unemployment, unaffordable housing and attacks on the social security system.
In particular, the left needs to put forward an alternative around saving jobs and job creation if we are to tackle racism that stems from the fear of bosses replacing permanent jobs with temporary migrant workers. This needs to go hand in hand with a campaign to grant permanent residency to workers on temporary visas.
All the major parties do to "save" or "create" jobs is to give handouts to big business or funnel workers who have just lost their jobs into mickey mouse training schemes for jobs that do not exist.
To be serious about job creation and saving jobs, we have to be prepared to argue that some industries, such as the car industry, need to be taken into government hands and retooled to build trains, trams and buses.
The issues that underpinned the Global Financial Crisis have not been resolved. It is quite possible that there will be another economic crisis during Trump's administration. As Trump starts to implement his policies, some of his voters will start to realise the implications and shift away from supporting him. This will not be automatic without social movements mobilising on the ground.
In Australia, some of Pauline Hanson's supporters could shift away from her if they realise that she is pushing thoroughly anti-working class policies as well as racist policies. But that will be up to the left and the social movements to point out.
Maximum unity will be needed between struggles to fully expose the fraudulent racist and pro-rich policies of both the right-wing populists and the mainstream capitalist parties.
[Sue Bolton is Socialist Alliance councillor on Moreland City Council. This article is based on a talk she gave to a Left Q&A hosted by New International Bookshop in Melbourne on February 2.]