Jim Chalmers' values-based capitalism magic trick won't fly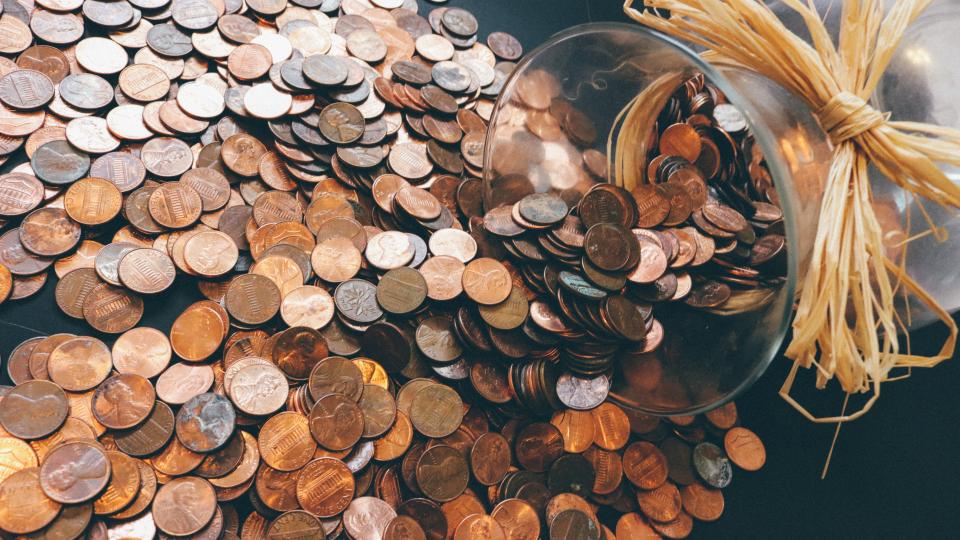 Federal Treasurer Jim Chalmers announced Labor's reform agenda in an article in The Monthly in February. Titled "Capitalism after the crises," he argued for a "values-based capitalism". But this is not a real solution to the problems faced by working people and the environment.
Chalmers tracks the three economic crises that have marked the world economy over the last 15 years: the Global Financial Crisis (GFC) of 2007–08; the COVID-19 pandemic (which he reduces to an economic crisis) of 2020; and the most recent supply chain/inflation crisis of last year.
He reminded us that Labor Prime Minister Kevin Rudd steered the economy through the GFC, without it falling into recession, while the Coalition failed to avoid recession in its handling of the pandemic.
As to the third crisis, which has caused inflation to rise to 7.8% in the December quarter, Chalmers seemed rather sanguine. "Unemployment should remain near historical lows even with participation rates high and growth slowing," he said.
"New government policies are designed to take advantage of this, and we now see the beginning of significant nominal wage growth for the first time in nearly a decade. Australian exporters are attracting very high prices for what we sell to the world, and we have the critical minerals that are the foundation for technology now and into the future."
While "nominal" wage growth may be occurring, as Chalmers says, it is not nearly sufficient to keep up with inflation.
Wages grew overall by just 3.1% in the year to September 2022 and there is little expectation of much stronger growth. Treasury forecasts wage growth of no more than 3.75% by this June, with inflation remaining at almost 6% during the same period.
Meanwhile, company profits rose by 8.5% in the year to September 2022, having peaked at a 28.8% rise in the year to June 2022.
To put it another way, working people's incomes will continue to fall in real terms, while profits may ease after significant growth.
The inflation crisis may subside, but only on the back of significant cuts to many working people's standard of living, particularly those on lower wages.
As to the "critical minerals" that Australia exports, what Chalmers is not saying is that Russia's war in Ukraine has boosted Australian coal and gas exports.
Australian coal exports are expected to rise to $132 billion in value over 2022–23, according to the mining industry. Liquefied natural gas (LNG) exports are forecast to exceed $90 billion in the 2022–23 financial year. Total carbon-based exports will exceed $222 billion.
By contrast, Australian exports of iron ore were valued at $133 billion, with further declines predicted.
While Chalmers talks of "an orderly energy and climate transition", with "cleaner, cheaper and more reliable and increasingly renewable energy, and adopting practices and technologies that limit our emissions", he fails to acknowledge his government is continuing to export fossil fuels to the world at an ever-increasing rate.
What little Labor has done to encourage the take-up of renewable energy at home, is dwarfed by the climate impacts of the country's carbon-intensive exports.
Directing capital?
Chalmers said the Coalition presided over "a wasted decade" with "not enough to show for a trillion dollars of debt".
By contrast, he argued that Labor's plan would develop "responsibility and resilience". How does the economy do this? "By reimagining and redesigning markets," Chalmers said. This will involve "a new, values-based capitalism for Australia", to "facilitate flows of capital into priority areas and ultimately make progress on our collective problems and purpose".
Co-investment, collaboration and "market design and disclosure to ensure our private markets create public value" is the magic in which Chalmers invests his hope.
He wants to go back to Rudd- and Julia Gillard-era institutions, like the Clean Energy Finance Corporation, "to direct capital where it can have its greatest impact" and at minimal cost to government.
"We will try to expand the role for impact investing too," Chalmers exclaimed. "Across the social purpose economy, in areas such as aged care, education and disability, effective organisations with high-quality talent can offer decent returns and demonstrate a social dividend — but they find it hard to grow because they find it hard to get investors. Right now, the market framework that would enable that investment in effect doesn't properly exist."
"Governments and investors can be partners, not protagonists … And the same regulatory frameworks that ensure that for-profit capital in the private sector creates value for investors can generate public value in the for-purpose economy.
"This is what values-based capitalism can look like," Chalmers enthused.
Chalmers is outlining an extension and deepening of the privatisation model, championed by the National Disability Insurance Scheme (NDIS), established by the Gillard government in 2013 and rolled out by the Coalition.
He wants to extend this profitable social investment throughout major areas of government spending, including aged care and education, as well as disability.
Chalmers and his ilk were inspired by the reforming zeal of the Hawke and Keating Labor governments: these "reforms" led to a collapse in real wages, a massive decline in union membership and a big growth in wealth disparity.
Days after delivering the October federal budget, finance minister Katie Gallagher was already sharpening the knives to make further cuts in spending to the May budget.
At the same time, Labor is promising a "modernised Medicare" — changing health funding that is likely to raise costs for patients and may further advantage private health funds.
Federal health minister Mark Butler has hosed down expectations that Labor may increase the Medicare rebate, saying: "Our government is not simply going to be adding more money to the existing system. We're about delivering a better, more modern system."
"Modernising," that is, privatising, and creating a "values-based" market economy will be Labor's "reform" watchwords.
Chalmer's "values-based capitalism" looks like it will include cuts to public spending, greater private investment, cuts to services and greater upfront costs. If the government gets its way, wages will not keep up with inflation and profits will balloon, as will fossil fuel exports.
Chalmers and Labor don't want a repeat of the Coalition's "wasted decade". But their way of resolving Australian capitalism's crises has nothing to with helping working people and the environment. Their "values-based capitalism" will come at our expense.
[Graham Matthews is a member of the Socialist Alliance.]