Solidarity with Indian farmers' protests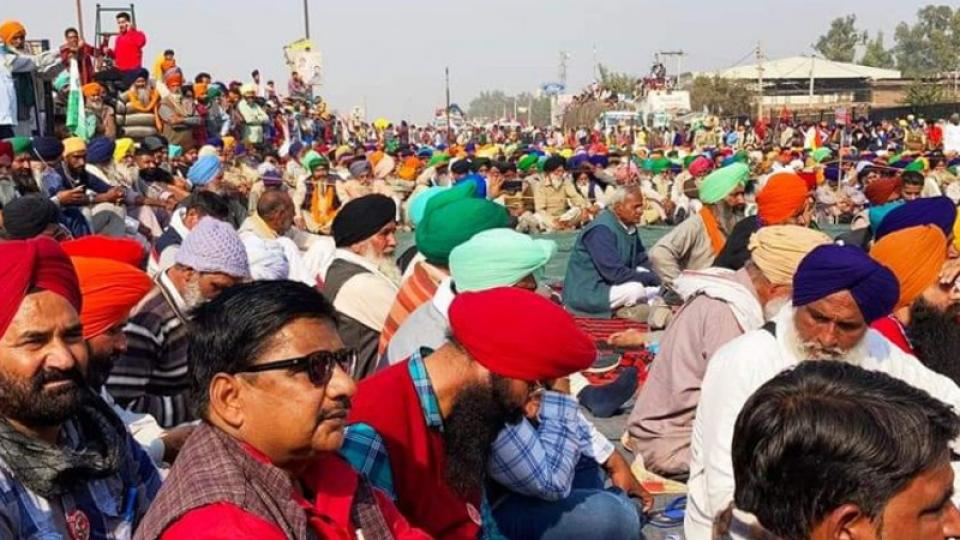 The Socialist Alliance stands in solidarity with protesting Indian farmers.
In the midst of the global COVID-19 pandemic, Narendra Modi's right-wing BJP government is seeking to privatise the public sector and reduce workers' and farmers' rights.
Since September, farmers have been protesting the unilateral passage of the Farmers' Produce Trade and Commerce (Promotion and Facilitation) Act, 2020, Farmers (Empowerment and Protection) Agreement on Price Assurance and Farm Services Act, 2020, and Essential Commodities (Amendment) Act, 2020, by the BJP-controlled parliament.
These laws undermine the programs that have guaranteed farmers a fair price for their crops, deregulate the agricultural sector (17% of the nation's total economic output) and favour big agribusiness.
Farmers were at the forefront of the historic general strike on November 28, which mobilised 250 million people around the country against the government's neoliberal attacks.
Farmers have kept up their protests since then, continuing to occupy arterial roads leading into Delhi toll gates surrounding the capital Delhi. Thousands of people have mobilised in solidarity protests across India. Solidarity protests have also been organised by the Indian diaspora in Australia and elsewhere in support.
Socialist Alliance condemns the arrests of protesting farmers and the police brutality unleashed on farmers and their supporters during the protests.
Modi's right-wing, communalist government is governing on behalf of India's crony capitalists. This includes figures such as Gautam Adani, a close friend of Modi's and owner of the Adani coal mine in central Queensland.
The struggle by Indian farmers is an inspiration to all those challenging corporate power around the world.
Victory to the farmers!