Condemn Morocco's occupation and military attacks on Western Sahara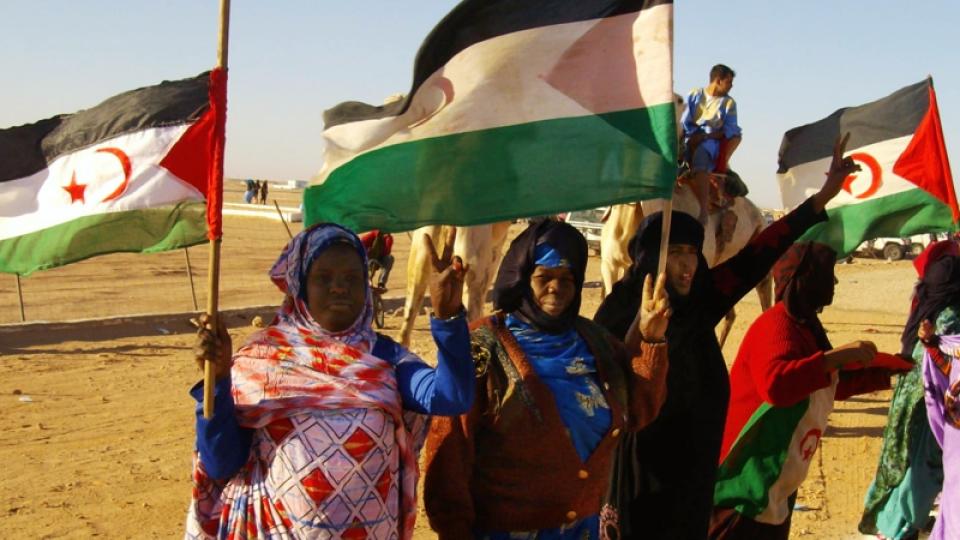 Morocco's occupation of Western Sahara has always been illegitimate. We recognise Western Sahara as belonging to the Saharawi people and the Polisario Front as the legitimate representatives of Saharawi people and express solidarity with them in their David and Goliath struggle.
We recognise the right of the Saharawi people to use any means necessary in the struggle against the occupation and to assert their sovereignty, which is recognised in international law.
Responsibility for the resumption of war lies with the United Nations. This could have been avoided if the UN had implemented the ceasefire signed in 1991. Notably, the UN has failed to implement a referendum in that time.
Instead, the UN stalled (urged by France and the United States) and allowed Morocco to establish "facts on the ground" and hence to entrench the occupation. UN peacekeepers (MINURSO) have allowed repeated Moroccan violations throughout the 29 years of ceasefire. (The Gueguerat area of Western Sahara is in a MINURSO-policed buffer zone and MINURSO failed to protect unarmed Saharawi protesters from the Moroccan army.)
The UN could end the conflict by renewing the ceasefire under the old agreement but this time with a firm timeline.
Under international law Saharawi forces are defending their country and Morocco is an occupier. UN's de facto recognition of Moroccan rule is a violation of their own resolutions.
We condemn Morocco's aggression and continued occupation of areas of Western Sahara and its systematic plunder of Saharawi natural resources with the complacency of international companies.
We also deplore the flagrant violations of human rights in the occupied areas of Western Sahara.
We urge the United Nations to keep its promise of a referendum of self-determination for the people of Western Sahara.
The international community must unreservedly condemn Morocco's violation of the ceasefire and the occupation of the buffer zone. The Guerguerat crossing must be closed once and for all as it is illegal and a source of tension in a volatile region.
[This statement was issued by the Socialist Alliance national executive on November 28, 2020. For more information see "Western Sahara: Africa's oldest conflict reignites".]