International students demand travel concessions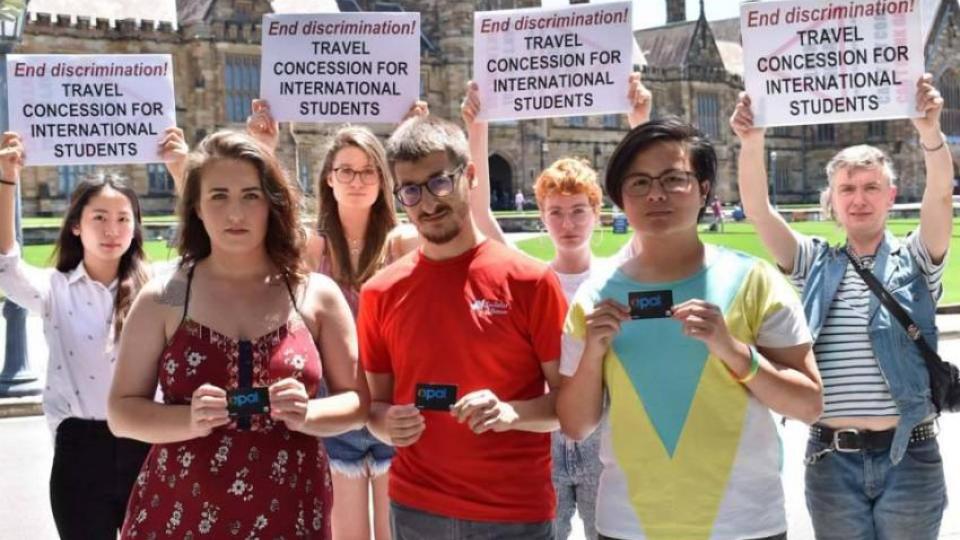 International students in New South Wales face higher cost of living expenses than their counterparts in other states. This is one of the reasons students at Western Sydney University (WSU) have decided to launch a campaign calling on the state government to grant them public transport concessions.
"New South Wales is the only state where international students do not have the same rights as domestic students and cannot access the same facilities," Daniele Fulvi told Green Left Weekly.
"That is why we took our campaign for international students to have access to concession Opal cards on public transport to the Bankstown Student Campus Council of Western Sydney University, which decided to support it," he said.
The student body signed on to the campaign on September 28. Since then students from across NSW have been expressing support for the campaign and asking their student bodies to sign on.
"New South Wales attracts the largest number of international students of any state or territory. This year, there are more than 300,000 international students – a new record", Fulvi said.
"The government knows that international students are an important resource – culturally, educationally and economically – for the state and for the whole country.
"Despite this, university fees for international students are higher than those of domestic students.
"Also, most international students are not wealthy: their families often sacrifice for them to be able to come and study in Australia. Moreover, the students' visa work restrictions ensure they do not have much income.
"On top of that, international students are spending a consistent part of their budget on public transport: indeed, travelling on buses and trains in New South Wales costs twice as much for an international student as for a domestic student".
The state government is fully aware of all this, as these issues have been raised in the past, Fulvi said.
In 2010, Universities Australia, the peak body for the university sector, came out in favour of extending public transport concessions to international students in NSW, declaring that "this will help to sustain the substantial economic benefits that accrue to Australian governments on a fair and reasonable basis and improve safety".
It also said: "the transport concession subsidy costs may well be substantially reduced by greater student usage and the costs in all are massively outweighed by economic and social benefit".
Nevertheless, NSW has not followed its state counterparts. 
Fulvi said that students' associations and collectives, including international postgraduate students at the University of Sydney, collected thousands of signatures supporting the cause last year.
Student representatives and officers at the University of New South Wales (UNSW) and at WSU have similarly campaigned against the exclusion of international students from travel concessions.
WSU Vice Chancellor Professor Barney Glover, in his former role as Chair of Universities Australia, has also come out in support of the idea. Glover raised the issue directly to StudyNSW, an arm of the state government established in 2014 that focuses on attracting international students to the state.
"In response, StudyNSW carried out a study on the effect public transport concessions had in influencing international students coming to study in New South Wales," Fulvi said.
"It found that international students were not put off studying in New South Wales by the cost of public transport and the state government points to this as its reason for not ending the discrimination".
Fulvi explained: "When international students apply to study here, transport costs would not be high on their list of concerns. Rather they and their families are worrying about university fees, board and lodging.
"But when you live here and have to commute across Sydney, weekly expenses become quite high.
"Professor Glover told us that he was disappointed with the state government's decision and that it would be hard to get it changed, but encouraged us to keep up the fight.
"Not being able to access a concession Opal card is discrimination: international students are being excluded solely on the basis of their country of origin.
"The state government is trumpeting a budget surplus of $5.7 billion in 2017. This means that it has the means to end this discrimination. The real problem is that there is a lack of political will.
"For this reason, students across New South Wales university campuses are preparing a campaign for 2018 when students hit their campuses again.
"It is already being supported by students' groups and associations at Sydney University, UNSW and Macquarie University.
[To get involved in the campaign, contact Daniele Fulvi at danielefulvi@yahoo.it.]