End the cruelty on Manus - #BringThemHere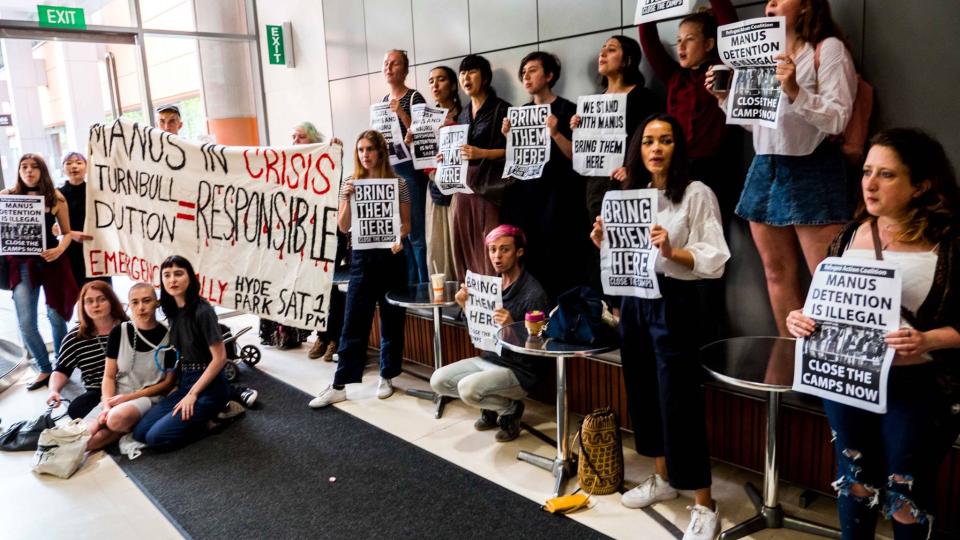 Today young activists occupied the offices of the Department of Immigration in Sydney to protest the treatment of 600 asylum-seekers who have been abandoned on Manus Island by the Australian government.
This is an emergency.
According to the Refugee Action Coalition (Sydney) power, water and food have been cut off to the asylum seekers and refugees still in the detention centre and no provision has been made for their medical needs or medication. All of the security guards have left, and those inside are increasingly worried for their safety.
The Turnbull government should face international condemnation for their shameful and criminal abuse of human rights. The Australian Labor Party - the misnamed parliamentary "opposition" - is standing by and saying nothing. The ALP should be condemned for its support for this injustice.
It is going to take people - the REAL opposition - to force the government to act to end the cruelty and bring the Manus asylum-seekers to our shores.
Socialist Alliance members will be joining others across the country in emergency protests tonight and over the weekend.
Armidale: 4.30pm Friday 3rd November, Corner of Marsh and Dumaresq Streets
Brisbane: 6pm Friday 3rd November at King George Square
Canberra: 5:30pm Friday 3rd November Garema Place
Melbourne: 2pm Saturday 4th November, State Library
Sydney: 1pm Saturday 4th November, Hyde Park North
See more photos of today's occupation in Sydney here.