Socialist councillor says #LetThemStay and close the camps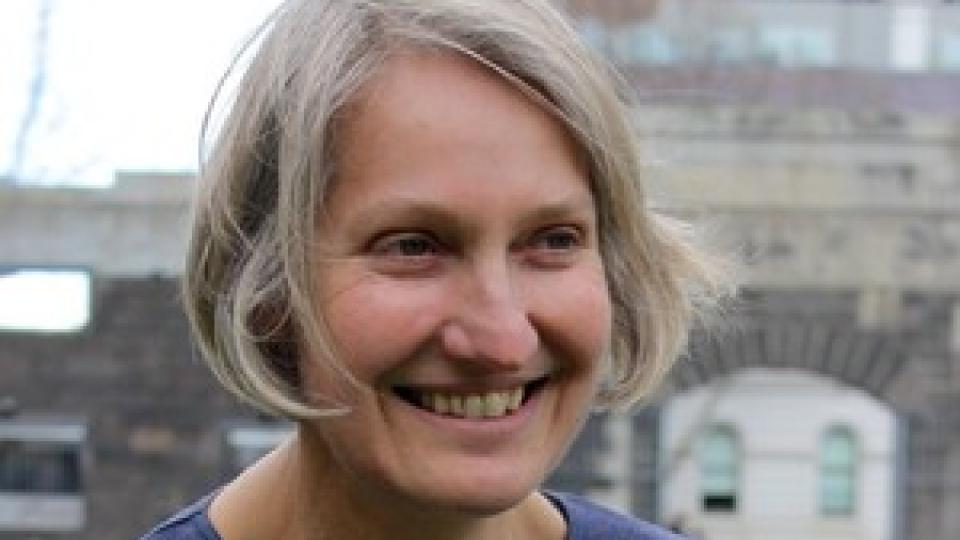 Not for some years has there been so much justifiable outrage over bipartisan cruelty towards refugees and asylum seekers in Australia.
The groundswell of community organising to keep the 267 asylum seekers, being threatened with deportation to Nauru and Manus Island, is a bright spot on an otherwise bleak horizon.
In many cities over the past week, nurses, midwives, and high school and TAFE teachers, among others, have been organising #LetThemStay actions at their work places in solidarity with the brave stand taken by health workers at Lady Cilento Children's Hospital who are refusing to release baby Asha to an uncertain future — most likely deportation to Nauru.
They took their stand after the High Court found on February 3 that the Australian government can, lawfully, send 267 asylum seekers, including 37 babies born in Australia and children attending Australian local primary schools, back to Nauru and Manus Island.
Among them is Asha, who is just 1 year old. She was brought to Lady Cilento after suffering accidental burns while in detention on Nauru. While she has since recovered, medical staff have decided to keep her at the hospital until, as they put it, "a suitable home environment is identified".
This brave stand has been the spark for a dramatic expansion of community organising in support of refugee rights.
As most know, detention camps — whether on Nauru or Manus Island or elsewhere else — are extremely dangerous and unsuitable environments for anyone.
In particular, the long-term detention of children causes long-term harm — mental illness and trauma which lasts their whole lives.
The ruthless government cruelty which claims this policy is fairer than allowing asylum seekers to die at sea has been well rebutted, including by health professionals and the prestigious health journal The Lancet.
It is concerning that some are seeking to limit, or contain, the current groundswell in the refugee rights movement.
For example, Moreland Council on February 10 voted in support of a motion to "end the cruel and inhumane system of offshore detention by closing down the detention centres and bringing all asylum seekers and refugees who have been released from these detention centres to Australia".
We also resolved to let the Victorian premier know that Moreland Council would welcome these children and families and help in their settlement.
The original motion, moved by Greens Mayor Samantha Ratnam, only called on the government to allow the 267 asylum seekers to remain in Australia. I felt that this was totally inadequate and moved an amendment to end all offshore processing.
Ratnam and ALP councillor Lambros Tapinos opposed my amendment on the basis that it made the motion "aggressive". But after Greens councillor Lenka Thompson decided to second my amendment, the whole motion passed unanimously.
I'm pleased it did but, at the same time, remain dismayed at the mayor's initial reluctance to support the logical addition of calling for the detention centres to be dismantled.
When ordinary folk are taking the campaign to a new level, those holding office cannot be gutless. It is only because there is bipartisan support for Australia's cruel refugee policies that they still exist and are being promoted to the world.
We have a long way to go if we are to win this fight. We need to ensure that children and babies are not sent back to the camps — as a NSW ALP conference motion stated. But we also need to do a lot more.
Apart from the 267 people who face deportation to torture centres, we need to demand that all the asylum seekers in these camps and the refugees who have been let out of the Nauru and Manus detention centres be bought to Australia and resettled.
We need to stop the Turnbull federal government from deporting about 30,000 asylum seekers on bridging visas with no right of appeal.
We need to replace the whole punitive detention system with a humane, community-based refugee processing system. Before 1992, all asylum seekers in Australia lived in the community while their claims were being processed.
We need to grow the refugee rights movement, support others' initiatives and involve new activists in the campaign committees with a view to strengthening them. The opportunity to build the movement is now, and we cannot waste a moment.
Spreading the word about all the upcoming rallies — including the Walk for Justice for Refugees rally on Palm Sunday and the World Refugee Day rallies around the country — and making sure they are huge is essential.
A show of people power is critical if we are going to break the bipartisan inhumane refugee laws.
[Socialist Alliance's policy on refugees is here. Sue Bolton is a Socialist Alliance councillor for the City of Moreland. Ring 0413 377 978 if you want help her re-election campaign.]