National speaking tour by Kavita Krishnan on the movement against sexual violence in India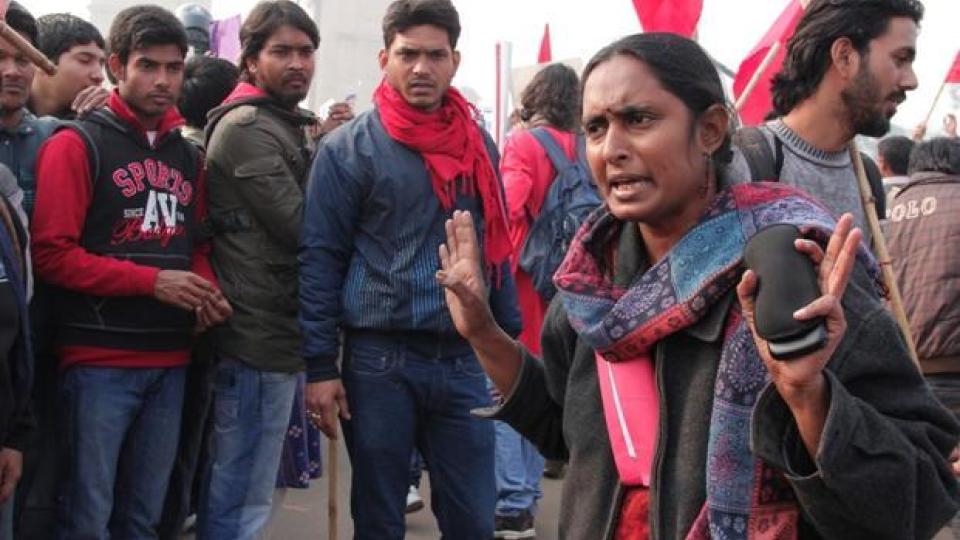 Kavita Krishnan has become a well-known international spokesperson for the movement against sexual violence in India that grew after an horrific, internationally-publicised, gang rape of a student in Delhi in 2012. But her presentation in this speaking tour,
Capitalism, Misogyny and Sexual Violence
has global and contemporary significance.
Brisbane:
Tues June 3, 6pm, Brisbane Activist Centre, 74B Wickham St, Fortitude Valley. Bookings 07 3139 1765.
Canberra:
Wed June 4, 6.30pm, Room 6, Level 1, Griffin Centre, 20 Genge Street, Civic.
Sydney:
Sat June 7, 2pm, Gumbamorra Hall, Adison Rd Community Centre, 142 Addison Rd, Marrickville. Bookings 02 8070 9331.
Melbourne:
Wed June 11, 6.30pm, Multicultural Hub, 506 Elizabeth St, Melbourne. Bookings 03 9639 8622.
Geelong:
Tues June 10, 7pm, Geelong Trades Hall, 127 Myers St, Geelong. Bookings 03 5222 6900.
Adelaide:
Thurs June 12, 6pm, Lecture Theatre LG24, Lower Napier bldg, University of Adelaide. Bookings 08 8231 6982.
Perth:
Sat 14 June, 3pm, Uniting Church Hall, 97 William St, Perth City. Bookings 08 9218 9608.
Kavita Krishnan will also be a keynote speaker at the
10th national conference of the Socialist Alliance
and the associated
People's Power in the 'Asian Century' seminar
.