Universities fail to address campus rape epidemic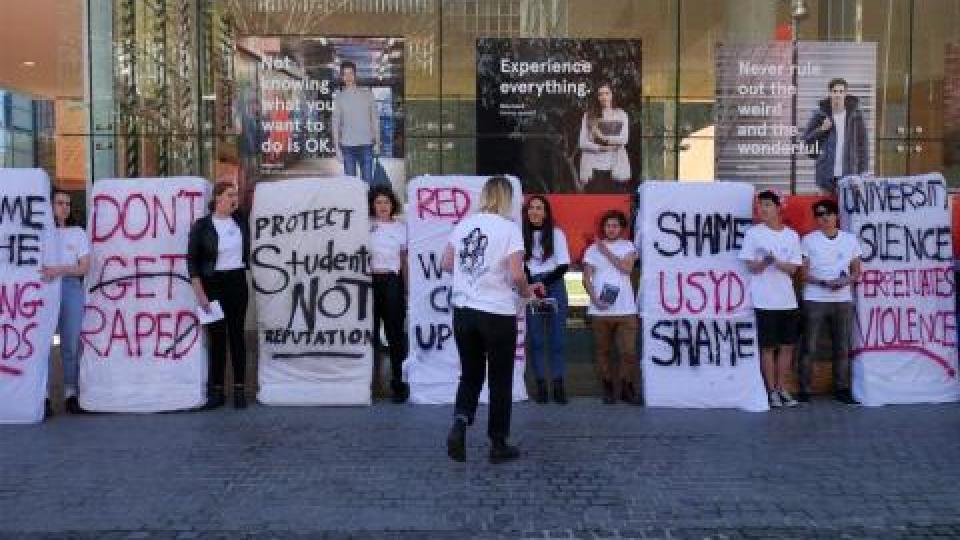 A study by student advocacy group End Rape on Campus has revealed the systemic failure of some of Australia's highest ranking universities to deal with rape and sexual harassment allegations.
Over the past five years, more than 500 complaints of sexual assault — including 145 complaints of rape on campus — were made to the university administrations of several high-profile universities across NSW, ACT, Victoria and WA:.
Of these allegations, End Rape on Campus reported that only six cases — just 1.2% — resulted in the expulsion of the alleged perpetrators.
As campus returns for 2017, students are demanding that university administrations start the semester by taking responsibility for the rape epidemic unfolding under their noses, and stop ignoring complaints and covering up the reports.
President of University of Sydney's Student Representative Council Isabella Brook said: "Universities are taking academic misconduct, such as plagiarism, more seriously than rape.
"We constantly have students telling us that the support is not in place when they experience issues of sexual assault on campus."
The report broke new ground on the rape culture brewing on Australian campuses. One submission details an activity known as "rockspidering", in which male students knock on female students' doors and consider the woman opening the door as her consent to sex. A submission from another campus claimed that the campus dormitories are known as "slut alley" and the sports oval "the rape oval".
On-campus services for survivors of sexual assault and rape are known to be inadequate and underfunded.
Students at the University of Sydney have slammed the university administration after a letter was obtained showing the university failed to allow police to release information about an attempted assault on campus in August last year, due to "public interest".
The screenshot of the police report, acquired by Channel 7, revealed that "CCTV footage provides excellent shot of 'Person Of Interest's' face, suitable for identification. Nemesis stills have already been distributed. In the event that he is not identified from the nemesis email, police will consider a media release. The footage depicts the actual offence taking place, which is quite shocking. It would have strong appeal to television news networks. Contact victim and Sydney University before undertaking this option."
University Group Secretary Alex Maitland said the information was withheld from the student body because "there are overriding public interest reasons against disclosure of the documents and objects to the release of information".
Unless rape culture is tackled on campuses, students are facing another year of sexual assault allegations being ignored and swept under the rug. The problem goes right to the top of the university, and so must our attention.
Real change will begin when a feminist movement is built on campus that the administration can no longer ignore. We need to push student welfare, an end to campus misogyny and justice for survivors to the top of the agenda and keep the pressure on universities to deal with rape and sexual assault allegations seriously and promptly.