Tragic suicide of 10-year-old Aboriginal girl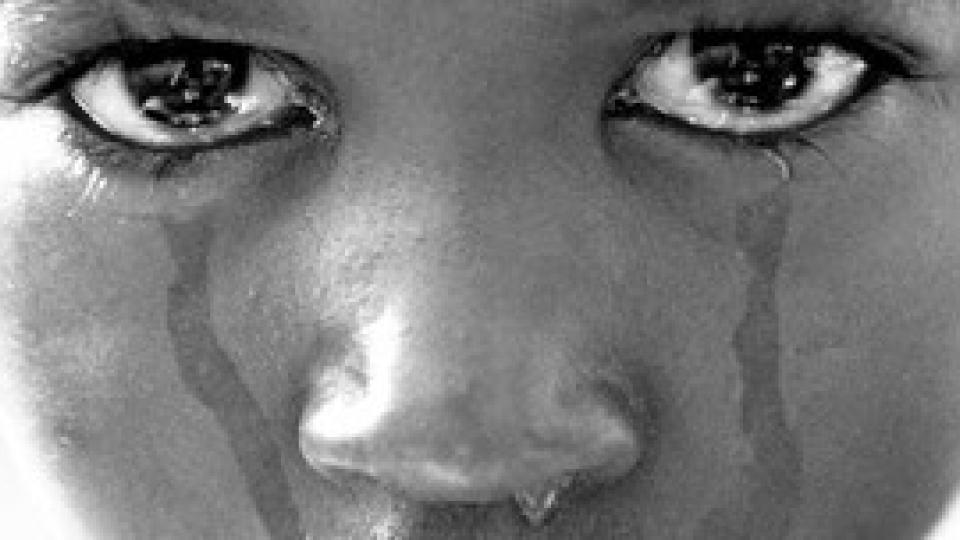 Earlier this month, a 10-year-old Aboriginal girl took her own life in a small Kimberly community near the town of Derby in Western Australia.
It is believed that her life leading to her suicide was marred by "trauma and tragedy" and she had previously witnessed the suicide of a close family member.
Suicide by Aboriginal and Torres Strait Islander people was a rare occurrence in pre-colonial times. But now, according to figures released by the Australian Bureau of Statistics in 2014, suicide is the second leading cause of death for Aboriginal children 14 years or under. They are eight times more likely to commit suicide than non-Aboriginal children.
Leaked report
A leaked draft report on Aboriginal suicides in the Kimberly region, funded by the Department of the Prime Minister and Cabinet, which was reported in the National Indigenous Times, found that Western Australia had 14% of the country's Indigenous population but contributed about a quarter of the nation's suicides.
The report also cited the wide economic gap between white and black Australians in the Kimberly, revealing disparities in extreme poverty, quality of housing and homelessness.
In response to these alarming suicide rates and the recent case of the 10-year-old girl the federal Minister for Indigenous Affairs Nigel Scullion called for a report examining the effectiveness of suicide prevention programs for Aboriginal and Torres Strait Islander people.
But is such a response adequate to address the rising rates of Indigenous suicide. More serious action is needed to address the underlying systemic factors such as extreme poverty, institutionalised racism, assimilation, loss of culture and hundreds of years of colonial genocide.
One initiative to address the suicide rates of Aboriginal and Torres Strait Islander people in WA is the trialing of a $1 million critical response program to support families and communities affected by suicide.
The program allows support workers to provide assistance to families and communities of Aboriginal people who have taken their lives and to coordinate with local service providers to ensure psychological support or counselling is provided in a timely and culturally appropriate way. The aim is to build resilience in communities affected by suicide.
Mangarayi and Maubiag Island man Dameyon Bonson, is a national advocate for Indigenous suicide prevention and is part of the Aboriginal and Torres Strait Islander Suicide Prevention Evaluation Project. He told theGuardian that while the initiative itself was positive, the $1 million in allocated funding is nowhere near enough to support the work that needs to be done.
He argued that the discussion of suicide needed to include the experience of racism as a contributing factor, and suicide is the end result of the ongoing trauma that Aboriginal people go through in this country, whether the racism is structural, cultural or institutional.
Another response to the suicide rate has come from the crisis support service Lifeline, which has called on the government to support the implementation of an Aboriginal-run crisis support line with a national call centre to be established in the NSW city of Dubbo.
While these initiatives are a good first step, they do not address the underlying systemic issue behind the problem, which is institutionalised racism.
Record high suicide rate
The record high suicide rates of Aboriginal and Torres Strait Islander people should be seen as a direct result of the government's racist policies that continue to disempower Aboriginal and Torres Strait islander communities.
The recent move by the WA and federal governments to close remote communities is the most recent example of this. Another example is the high rate of imprisonment, with Aboriginal and Torres Strait Islander people making up 26% of the jail population despite being only 1% of the population.
Addressing the high suicide rates of Aboriginal and Torres Strait Islander people must start with fixing the inequality and systemic racism that they experience every day.
There needs to be serious action to close the gap between Indigenous and non-Indigenous Australians. The implementation of such policies should start with clear empowerment of Aboriginal people by giving them control of their own affairs.
The Victorian government has begun a discussion about the form of a treaty with the local Aboriginal community. A first step towards challenging the growing inequality between Aboriginal and non-Aboriginal Australians would be a treaty that recognises Aboriginal sovereignty.
Then we could begin a process of addressing past injustices towards Aboriginal people by giving them full land rights.