Give us public transport that works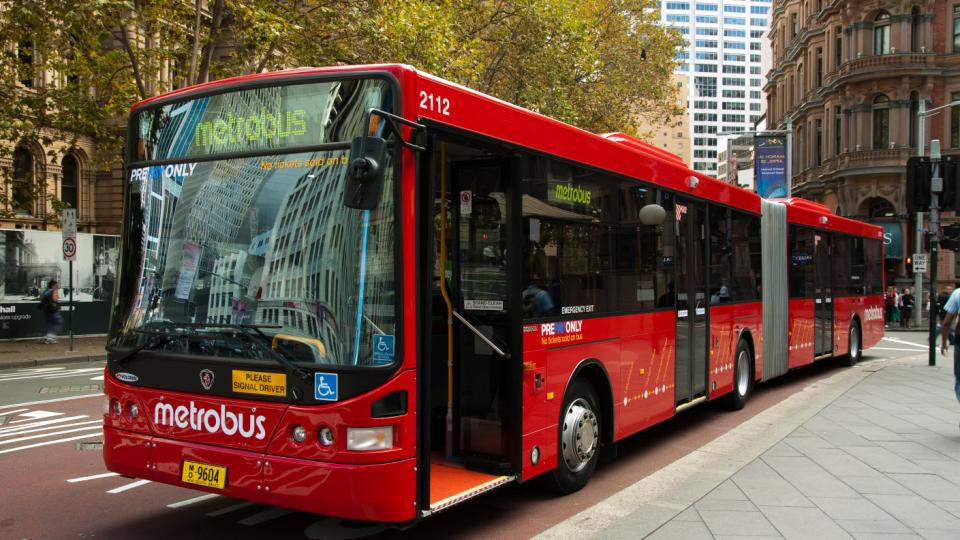 Where were you in May when the New South Wales state government announced it will scrap the free rides the Opal card currently gives you after having paid for eight trips in one week?
I was not gazing out the window of a train daydreaming that I was on a catbus — the magical type of public transport in Hayao Miyazaki's 1988 anime classic, My Neighbour Totoro.
Instead, I was playing Twister — not by choice — on the staircase of the train running from Central to Parramatta, having given up all hope of getting a seat. For this privilege I paid $10. Some days I have to eat for less than that.
Coalition transport minister Andrew Constance tried to justify the move by saying: "We at the moment are foregoing in the order of $300 million of free travel across the network. Last year we actually lost money, which of course means it's unsustainable in the long term."
Luckily, this time I was not on a train when I heard this, or I may have been kicked off for swearing.
How can the state government spend more than $15 billion on building the WestConnex toll road, or the federal government spend $12 billion on military planes that cannot even fly, yet $300 million is way too much to spend on a (usually) perfectly functioning "public" transport system?
Why does public transport have to make money to be sustainable? Surely "public" transport paid for by our taxes can be run for its positive benefits, such as lower pollution, less congested roads, affordable travel and safety.
Instead Constance, like most of Australia's politicians, sees it as a business, where transport officers exist to harass people who cannot afford a ticket, passengers are commodities and the principle of how many sardines can you squash into a can for maximum profit is to be applied at all times.
Perhaps the donation of more than $1 million by Leighton Holdings to both the Labor and Coalition election campaigns offers a clue. Leighton has been awarded numerous WestConnex contracts, totalling more than $7 billion of public money. But $300 million is way too much for the public transport purse. Leighton is also at the centre of a Senate corruption inquiry where it has been accused of bribing politicians.
Having recently moved from Perth, Sydney public transport does have its advantages. Unlike in the west, I stand a fighting chance of getting home after 10pm on a weeknight.
For example, one Wednesday night in Perth I was not allowed to wait at the station until the trains started running again. I tried having a discussion with security about giving people a safe place to wait at night till the trains ran again in the morning. I got nowhere.
Instead I was forced to wander the streets of Northbridge for several hours at night, sober, cold and all alone; with no Totoro catbus to rescue me.
Luckily when I was stumbling home on Friday and Saturday nights, there was a late night train service. But the Western Australian Coalition state government announced in February last year it was cancelling the late night trains because not enough people were using them. Of course part of the justification was it would save $6 million over four years.
The announcement came as quite a shock as I had caught a night train the previous week that was standing room only. Perhaps transport minister Dean Nalder, driving around in his taxpayer-funded government car, was a bit out of touch with the demand for Perth's late night trains.
I was not the only one. Social media exploded with the hash tag #transperthlatenight enticing thousands of people to upload photos of full trains late at night. A pyjama protest planned for later that month and advertised on Facebook got thousands of people saying they would attend.
Even the Taxi Council was worried it would not be able to cope with the increased demand.
Then the government, groaning under the weight of growing public protest, decided to keep the trains running.
I actually wished they had waited until after the pyjama protest. I have never had a chance to photograph people protesting in pyjamas. There might even have been someone in a Totoro onesie there.
People have been crying out for more public transport infrastructure in Perth for years. They want fast and regular trains to towns down south and a light rail system in the CBD that connects to the airport. Variations of these are regularly put forward at state elections but they never seem to eventuate.
I guess private contractors see other projects as more financially viable, such as the Perth Freight Link, which has numerous health, safety and environmental issues, will probably be a toll road, and will rip $1.6 billion from the public purse to give to private contractors.
At least the Smart Rider card system actually works in Perth — unlike in Melbourne where the government spent more than $1.5 billion trying and regularly failing to implement its Myki card system.
Perhaps instead of spending public money to make people pay for public transport, they could just use that money to make public transport free?
There is a striking similarity between Sydney, Perth and Melbourne — the drive to build massive road projects like WestConnex, the Perth Freight Link and the recently defeated East West Link. While crying poor when it comes to funding public transport, road projects — that all the studies show will lead to more congestion on the roads, not less, are facing massive community opposition and are ripping billions of dollars from the public purse — get the go ahead.
Imagine the kind of public transport system we could have if we had control over our public money and assets instead of corporations and their political lackeys — one that is free, where you do not have to play Twister, that operates through the night, with bullet trains between cities and reaching into the outer suburbs. With that kind of money we could start to imagine having Totoro Catbuses.