'Priority Investment': code for attacks on most vulnerable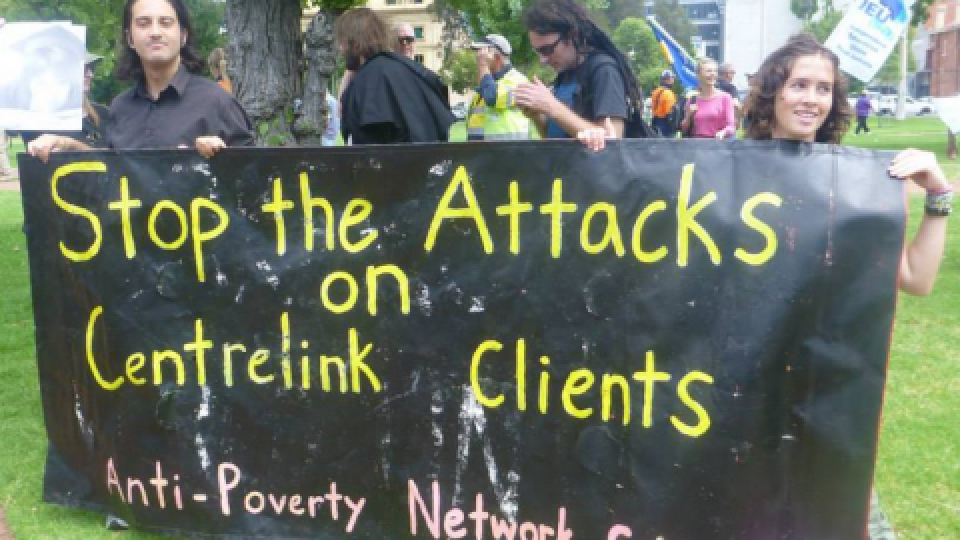 On September 20, days after the passage of the "omnibus" legislation that enabled the implementation of the federal budget, Minister for Social Services Christian Porter released the Baseline Valuation Report by PricewaterhouseCoopers (PwC), as part of the federal government's "Priority Investment Approach".
In what amounted to a financial audit of the welfare system, the report focused on the costs to the welfare system over a prolonged period of three categories of recipients: young carers, young parents and students.
It found 6600 students who move from study payments to unemployment benefits will spend an average of 37 years on welfare; 1760 young carers will be on welfare for 43 years at a cost of $5.2 billion; and 4370 young single parents are expected to receive income support for 45 years.
The Department of Social Services said: "Groups identified by the Priority Investment Approach will receive support from current programs and from new and innovative policy responses to be developed through the $96.1 million Try, Test and Learn Fund."
While giving the policy cautious support, Jobs Australia, the peak body for community job agencies, said: "There are risks that the report could be used to justify more punitive arrangements, rather than greater support. … There are already reports that the federal government will use the actuarial analysis to justify harsh new conditionality — which has more to do with politics and ideology than the evidence from the model."
The "investment" approach is based on similar policies implemented in New Zealand, which resulted in cuts of billions of dollars from the welfare bill.
Greens Senator Rachel Siewart visited New Zealand last year to observe how the system worked there. "One thing I learned from my visit is that pulling people off income support, or stopping them from entering the system in the first place, doesn't necessarily improve quality of life.
"A half-baked version of the New Zealand approach that hones in on sanctioning while failing to broadly address poverty will leave us worse off than when we started," she said, citing evidence from New Zealand that shows 40% of people considered "job ready" who came off income support ended up back on payments.
Labor says it agrees with a long-term investment system, but questions whether it can be done while cutting access to welfare.
Elena Katrakis from Carers NSW said young carers she had spoken to were "concerned that they're going to be seen as a burden, as a cost to society, whereas you know what, they're actually saving the community a lot of dollars".
Young carers are defined as people under 25 who look after family members whose physical or mental health issues mean they cannot care for themselves. Research by Access Economics estimates the hours of care provided by all unpaid carers would cost more than $60 billion to replace.
The PwC report's actuarial approach does not account for the positive financial and social contributions to society of young carers and young parents. These welfare recipients perform "socially useful work" at relatively little cost. The report does not cost the services that would be needed to replace them if they were forced off welfare, but the report's stated cost of $5.2 billion for 1760 young carers compares well with Access Economics' replacement cost of $60 billion.
The report did not address corporate welfare, nor the cost of revenue foregone as a result of the government lowering the rate of company tax.
Welfare targeting is not new. It is part of the neoliberal agenda implemented by Labor and Coalition governments over more than 30 years. What had been public housing has been transformed into welfare housing as increasingly restrictive eligibility criteria were imposed. What had been universal welfare payments such as age pension and child endowment (family support) became restricted by the introduction of means and assets tests.
Annual reduction in the number of public service jobs by the application of an "efficiency dividend" over decades, together with privatisation, outsourcing and the increase in temporary and casual positions has closed off many of the career paths once open to graduates.
Socialist Alliance puts this challenge to Labor and the Coalition. If they really want to reduce the time students transitioning from education spend on welfare, they would boost rather than reduce the public service. They would implement a genuine jobs creation program to fund public research and development of innovative technologies, rather than cut jobs in the CSIRO or cut funding to ARENA.
They would increase rather than cut funding to the TAFE sector and provide apprenticeships and permanent jobs in a publically owned and operated infrastructure works program, including a massive public housing capital works.
Sadly, it is unlikely that either the Coalition or Labor will rise to these challenges.