Socialists slam Queensland Labor for locking up children indefinitely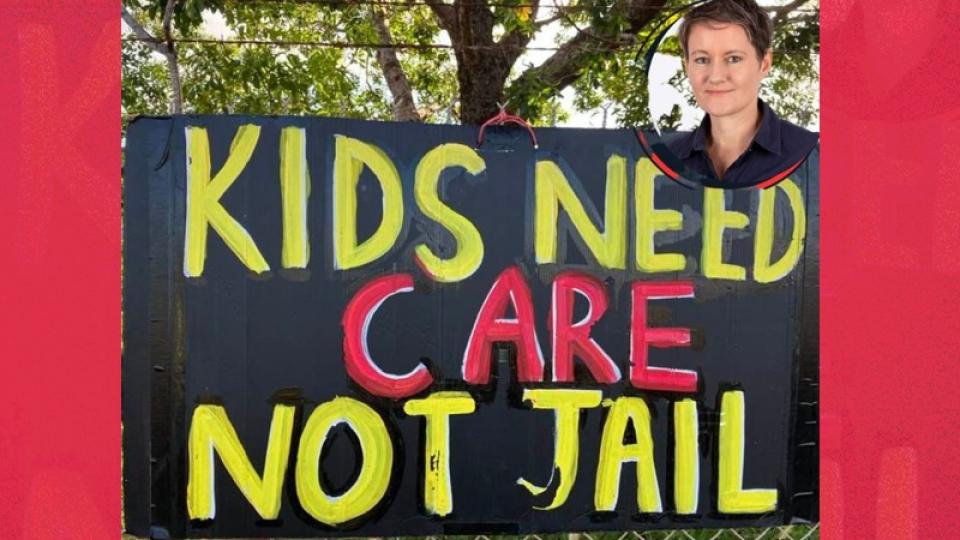 Socialist Alliance has joined hundreds of organisations criticising Queensland Labor for suspending the Human Rights Act 2019 and allow children to be indefinitely detained in adult watch houses.
This is the second time in six months it has suspended the Act.
Community lawyer and Socialist Alliance spokesperson Renee Lees told Green Left the move is "outrageous" and "without justification".
Queensland police minister Mark Ryan introduced amendments to the Youth Justice Act on August 23, without notice, during discussion on an unrelated bill. Greens MP Michael Berkman described the move as "an absolute dog act".
The government claimed it had to bring in the amendments, following a Supreme Court ruling in early August directing three children be transferred from police watch houses.
Lees, who is running for a spot on the Cairns local council, said the problem was "entirely of the government's own creation". As it was repeatedly warned about the problems of overcrowding, it was an "entirely foreseeable" consequence from earlier changes to youth justice laws that made it harder for people to get bail.
Lees said it is important to know that an overwhelming proportion of children in watch houses are on remand. In other words, "they have not been convicted of any crime.
"All the research shows that when you further brutalise a kid, and deny them opportunities, then they're not going to come out any better at the other end.
"I've spent a lot of time in the Cairns watch house, representing kids and adults, and the conditions are pretty terrible." There is no privacy and "you can hear other people banging and making noises, whether from drunkenness or psychosis.
"It would be pretty frightening for a kid".
Labor must believe its "tough on crime" push will win it support for the October 2024 state election. But, that calculation seems to be going awry.
More than 180 organisations signed an open letter to Premier Annastacia Palaszczuk and Ryan on August 25, demanding they "unwind these law changes and end its cruel 'business as usual'".
Several days later, on August 31, Labor MPs spoke out publicly, saying they were "clearly misled" and "fed bullshit" about the urgency of making these changes.
Youth Empowered Towards Independence (YETI), which brought the earlier matter to the Supreme Court, wrote to the government outlining how to improve conditions for young people in the justice system so it could "avoid" further legal action.
However, The Guardian reported that Labor MPs were told they needed to pass the amendments urgently because "YETI had already prepared their case and could revive their legal arguments at any moment".
Lees said there is concern about crime. "There is a clear perception that crime is going up," she said, adding "some aspects of youth crime in Cairns have gone up, while some have stayed the same or gone down".
Lees said, a lot of "talk about youth crime is often a euphemism for racism".
The open letter to Palaszczuk and Ryan underscored this. It said "although around 8% of 10-17 year olds in Queensland are First Nations, at least 65% of the Queensland youth prison population on an average day are First Nations children."
Lees also pointed out that mainstream talk about "crime" always points towards the most marginalised, whereas "wage theft absolutely outweighs the financial impact of property crime and youth crime. That's not even talking about things that aren't called 'crimes', yet but should be, such as climate crimes and rorting by [former Qantas CEO] Allan Joyce."