Socialist Alliance: Free Russian anti-war socialist Boris Kagalitsky!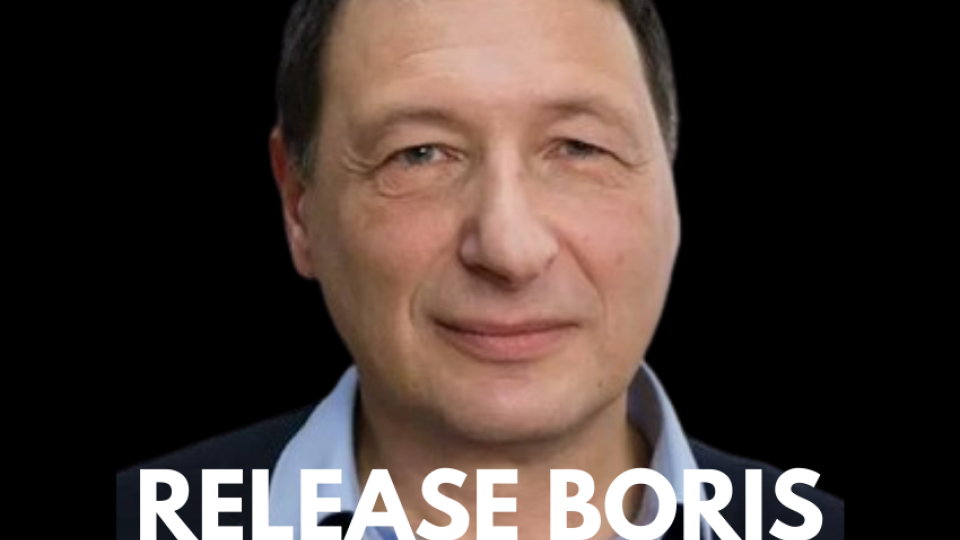 Renowned Marxist sociologist Boris Kagarlitsky is currently being held in a Russian cell and is staring down the barrel of up to 7 years' jail if found guilty of the trumped-up charge of "justifying terrorism". His real crime is having spoken out against Russian President Vladimir Putin's full-scale invasion of Ukraine.  
There is no doubt that Kagarlitsky's arrest is politically-motivated and that he has no chance of a free and fair trial. The July 26 decision to detain him until his hearing in late September was made in a closed court in the remote city of Syktyvkar — far away from Moscow where he was arrested the day before — and without his lawyer present. 
Kagarlitsky is well-known to socialists internationally, and in Australia. A high profile Marxist academic and author of numerous influential books, his articles and interviews have featured in the pages of Green Left and its sister publication, LINKS International Journal of Socialist Renewal, dating as far back as the early 1990s. At GL's invitation, Kagarlitsky addressed several conferences in Australia through this time. 
As Socialist Alliance, we add our voices to the growing international chorus demanding Kagarlitsky's immediate release and that the charges against him be dropped.
We also note that Kagarlitsky's arrest is clearly part of a broader campaign to clampdown on anti-war dissidents in Russia. Federal Security Service (FSB) agents have particularly targeted Rabkor (Worker Correspondent), the online leftist media platform that Kagarlitsky edits. So far at least three people associated with Rabkor have been raided and interrogated. 
But the crackdown extends much wider: since June, the Ministry of Justice has declared as "foreign agents" Moscow City Duma deputies Yevgeny Stupin and Mikhail Timonov, municipal deputy Vitaly Bovar and democratic socialist Mikhail Lobanov, all of whom have actively opposed the war.
We stand in solidarity with Rabkor and reaffirm our solidarity with the Russian peace and democracy movement. We call for the immediate release of all Russian political prisoners and an immediate end to the repression of the political opposition and critical media.
We also restate our solidarity with the call by the Ukrainian resistance and Russian anti-war movement for an immediate and unconditional Russian troop withdrawal from Ukraine.
[This statement was adopted by the Socialist Alliance national executive on July 28]