Asia-Pacific socialist conference to confront the crises of capitalism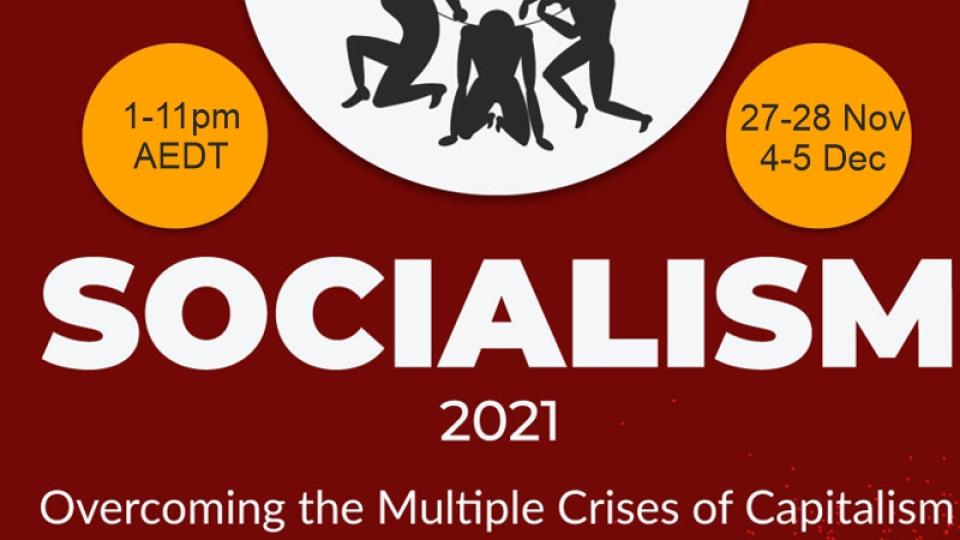 Socialism 2021 is the latest in a series of international socialism conferences that began in 2005.
The theme this year is "Overcoming The Multiple Crises of Capitalism" and will feature speakers including Walden Bello (Philippines) and Saleh Moslem (Rojava/Syria).
The conference began as an initiative of the Parti Sosialis Malaysia (Malaysian Socialist Party/PSM) and enables participants to have in-depth discussions about key issues facing the socialist movement.
The conferences have alternated between having a domestic Malaysian focus and an international solidarity focus.
This year's international conference will be held entirely online due to pandemic conditions. As a result, the PSM has invited a range of socialist organisations in the south east Asian region to be part of an expanded organising committee.
Socialism 2021 is jointly organised by PSM; Socialist Workers Thailand; Partido Lakas ng Masa (Party of the Labouring Masses/PLM, Philipines); Socialist Alliance (Australia); Partai Rakyat Pekerja (Working People's Party/PRP, Indonesia); and Kesatuan Perjuangan Rakyat (United People's Struggle/KPR, Indonesia).
PSM international work director Choo Chon Kai told Green Left that the idea for an expanded organising committee was to "strengthen cooperation among groups in the Southeast Asian Left network".
These conferences have been an important platform to analyse international politics, imperialism, capitalism, worker struggles, climate change, gender, and much more from a Marxist perspective. Participants include activists, academics, unionists and others seeking an alternative to the oppressive capitalist system.
"As the world is confronted by multiple crises, from the pandemic to global economic crisis to the extinction-level climate crisis, it becomes more and more urgent for socialist movements around the world to consolidate our efforts in challenging capitalism," Chon Kai said.
The goal is to make an "emancipatory alternative to capitalism" a practical vision for activists in the region.
Socialist Alliance co-convenor Sam Wainwright told Green Left that it is important - particularly in wealthy countries like Australia - to see the struggle for socialism as an international endeavour.
Conference sessions will take up issues including: women's liberation; rising authoritarianism; the climate crisis; and China's role in interational politics.
Chon Kai said the conference "will help expand our perspectives and draw inspiration from each other" as socialists share experiences across the region.
Full program and registration details can be found on the conference website.