Registrations open for Ecoscialism 2021 conference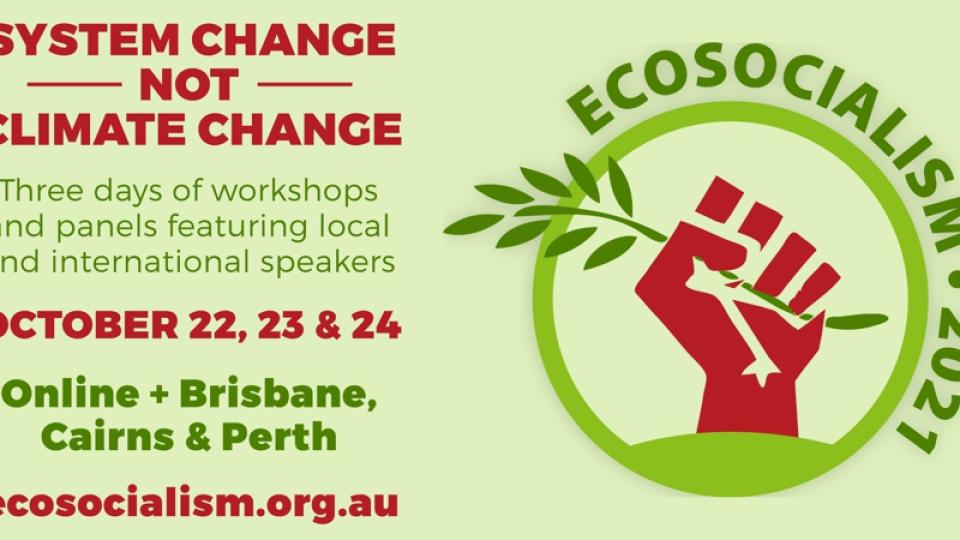 Socialist Alliance is co-organising (with Green Left) the Ecosocialism 2021 conference on October 23-24.
The conference will open on the evening of Friday October 22 with a feature session on Capitalism is in crisis - ecosocialist feminists speak out. The session features Brid Smith (People Before Profit/Solidarity member of the Irish Parliament), Kavita Krishnan (Communist Party of India ML -Liberation), and Nilüfer Koç (Kurdistan National Congress External Affairs Commission spokesperson).
Other feature sessions include: Why ecosocialism: The global fight for a red-green future; Stop the war drive! AUKUS and the campaign against China; and Beat back the right, build an anti-capitalist left.
Speakers will include Climate and Capitalism editor Ian Angus, China expert David Brophy and Philippines socialist and feminist Reihana Mohideen.
In addition, there will be workshops and other topics at the conference which will include a combination of online and in-person gatherings.
Registrations are open and can be accessed via the conference website.