Support Yazidi autonomy in Sinjar/Shengal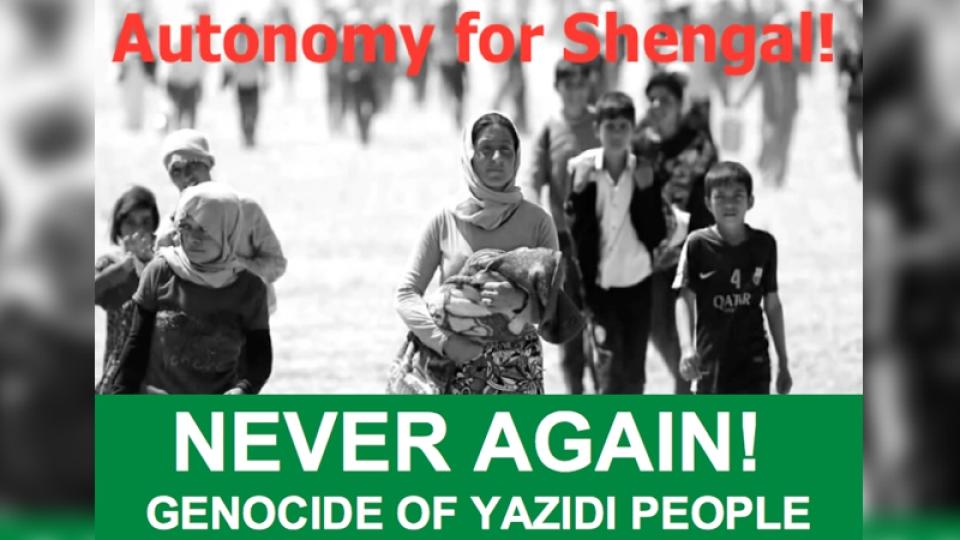 In 2014, the Yazidi people in Shengal/Sinjar suffered a genocidal attack by Islamic State (IS) terrorists. They were left defenceless when the military forces of the Kurdistan Regional Government (KRG) abandoned them to the IS attack. An estimated 5000 Yazidis were massacred and up to 7,000 Yazidi women and children were abducted, many to be later sold as sex slaves. About half a million were displaced from their homes and six years later thousands still live in refugee camps in the region.
This genocide would have been much worse if the Kurdistan Workers Party (PKK) had not sent its guerrilla forces to escort the survivors of the massacre to safer territory. After this traumatic experience, the PKK encouraged the Yazidi to establish their own structures of autonomous rule. The Sinjar Autonomous Administration and the Shengal Resistance Unit (YBS) were formed and have served well to protect the Yazidi people in the region.
The Socialist Alliance of Australia condemns the October 9 agreement between the Iraqi government and the KRG to destroy the autonomy of the Yazidi community in Sinjar/Shengal, northern Iraq and to disband their self-defence units, the YBS. This agreement was made without the agreement of the Yazidi people and we call upon the international community to condemn this latest attack on the Yazidi people.
[This statement was adopted by the Socialist Alliance national executive on December 18, 2020.]