Mining companies and the real cancel culture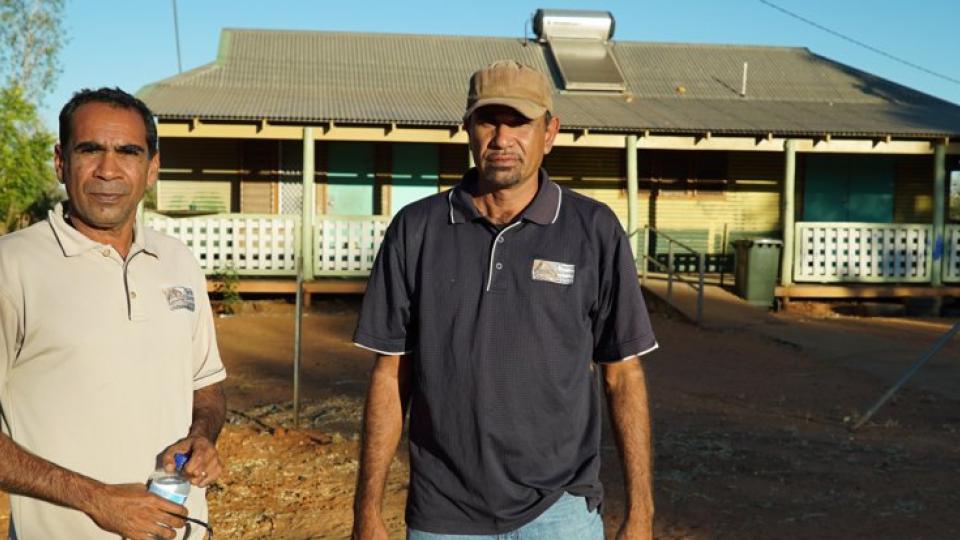 Those crowing the loudest about the Black Lives Matter movement pushing "cancel culture" should take a good hard look at exactly who is cancelling whose culture — since 1788.
In early June, mining magnate Andrew "Twiggy" Forrest paid $30 million for the Jubilee Downs and Quanbun Downs cattle stations near Fitzroy Crossing in Western Australia's Kimberley.
In doing so he outbid a consortium that included the Yanunijarra Aboriginal Corporation, representing the Yi-Martuwarra Ngurrara people, who could only muster $25 million.
What a sad indictment of "modern" Australia.
A billionaire makes enormous profits from a mineral resource gifted to him by the state and ripped out of land that was taken from Aboriginal people by force. He then uses what, for him, is small change to thwart another group of Traditional Owners in their battle to get their land back.
What an opportunity missed for a remote Aboriginal community to be self-sufficient participants in the modern economy while preserving their connection to land.
Vice-chair of the Yanunijarra Aboriginal Corporation Anthony McLarty told the ABC: "For a long time we've struggled, and here, the perfect opportunity to do something unique for our people, and it's been swept from clean under us … We're very disappointed and saddened in this matter … We're traditional owners, we're the people of the land."
Forrest's company issued a statement stating: "We recognise the Yi-Martuwarra have been the guardians of this sacred country for tens of thousands of years … We very much look forward to working with their local Elders and communities to ensure access, and to preserve and protect significant and sacred sites."
Forrest also makes much of his companies' commitment to hiring Indigenous workers, although the actual numbers have fallen short of the lofty public goals.
Forrest's vision is a firmly paternalistic one in which he is the "generous" boss employing those Aboriginal people he deems to be deserving of his kindness. There is no place in it for self-determination and meaningful land rights.
This is shown by the way in which his mining company, Fortescue Metals Group (FMG), has fought Aboriginal land claims tooth and nail. Most recently FMG lost a High Court appeal contesting the Yindjibarndi people's Native Title over land in the Pilbara that includes the site of FMG's multi-billion-dollar Solomon Hub mine site.
Native Title does not give Traditional Owners the right of veto — the mine can still go ahead — but it does entitle them to compensation.
The legal battle began in 2003. FMG made serious efforts to undermine the Yindjibarndi Aboriginal Corporation, cultivating a break-away group in the hope of securing a sweetheart deal, actions a former lawyer for FMG described as "illegal".
The Solomon Hub area has many sites of great cultural and archaeological significance including rock shelters, burial caves and materials used for initiation ceremonies. Two archaeologists employed by FMG say they were pressured to remove reference to these sites or downplay their significance.
It is vital that the WA government intervene to prevent a repeat of the terrible destruction perpetrated by Rio Tinto at Juukan Gorge, by protecting the 60,000 year old artefacts at the Weelumurra Caves.
Across WA, there are 24 heritage sites subject to applications to allow their destruction under WA's Aboriginal Heritage Act, legislation whose primary purpose, despite its name, is to facilitate development and not protect Aboriginal heritage.
It has been a similar story elsewhere, with FMG attempting to squash Native Title rights in battles with the Puutu Kunti Kurrama and Pinikura Native Title Group in the Central Pilbara, the Pilanguru Native Title Group over a proposed uranium mine west of Kalgoorlie and the Wintawari-Gurumaa Aboriginal Corporation over the route of a railway line near Tom Price, among others.
With no sense of irony, Forrest attacked the prospect of paying compensation to the Yindjibarndi as "mining welfare".
He was quoted by Fairfax last October proclaiming: "We've done everything we can to settle with that group, but what we're not going to do is to continue to encourage a cycle of welfare, which I've seen through my own childhood, devastate families … I'm not going to empower those leaders to continue doing worse what they have been doing badly."
In 2011, Forrest fiercely resisted the Julia Gillard Labor government's Mineral Resource Rent Tax, appearing at a rally in hi-vis work gear on the Perth Esplanade with fellow "Little Aussie Battler" Gina Rinehart. That really was a rent-a-crowd "protest".
At the time, it was revealed to a Senate committee that FMG had never paid any company tax. Forrest counters that FMG still pays its share of state tax via mining royalties. But that is still just 25 cents per tonne — a figure that has not increased since the 1970s.
The pompous arrogance with which Forrest doles out advice about how poor people should lead their lives is galling enough. The way the corporate media lap it up is even more so.
In 2013, the Tony Abbott Coalition government chose Forrest to lead a review into Aboriginal employment. One of its recommendations was the Cashless Debit Card for welfare recipients.
This has proven to be a cruel and degrading waste of money. However it's a nice little earner for Indue, the corporation running the system, and it fits right in with conservative political views about the "deserving" and "undeserving" poor, and a preference for philanthropy over wealth redistribution.
No one should be celebrating a sponger like Forrest for his charitable donations. He's done the sums and knows it's a lot cheaper than paying tax. We should instead be squeezing his companies so hard their pips squeak.
Native Title is not enough. Respect for Aboriginal heritage requires land rights.
We need to hit the constitutional reset button and recognise that sovereignty was never ceded. Modern Australia needs to be a republic founded on a treaty (or treaties) with Indigenous people. We also need to insist that First Nations peoples have a real say in mining projects on their land and that, where they happen, their communities and the rest of the population receive the benefits.