Support for Kurdish HDP MP Leyla Guven on hunger strike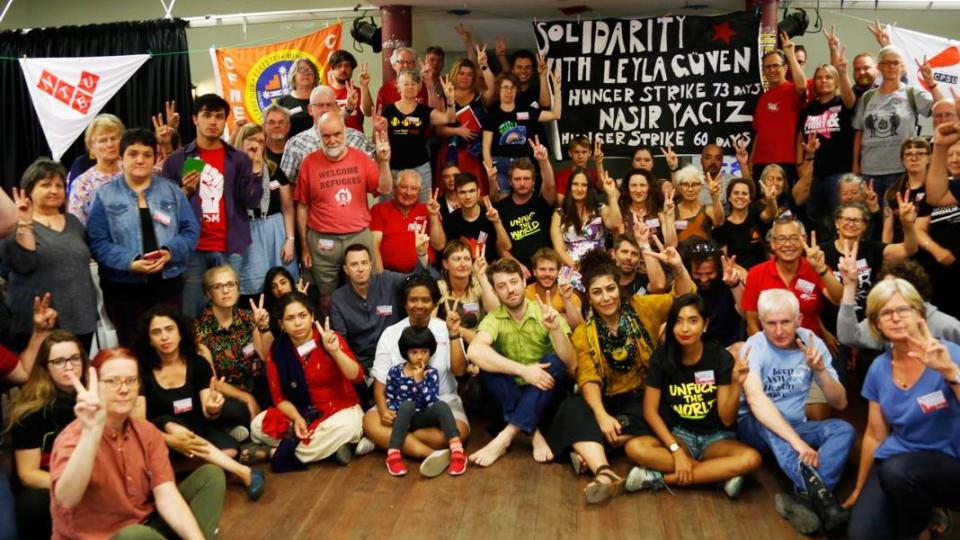 The Socialist Alliance joins the many progressive movements and parties, trade unions, student organisations and human rights groups which have declared their solidarity and support for Kurdish HDP (Peoples Democratic Party) MP Leyla Guven and other political prisoners in Turkey on an extended hunger strike for the release of Kurdish liberation leader Abdullah Ocalan. Leyla Guven has been on hunger strike since November 8 and her health is now in a critical condition.
We call on all progressive and democratic people to join in the global actions in solidarity with Leyla Guven and the other Kurdish hunger strikers.
This heroic hunger strike deserves the strong global solidarity response that rose around the heroic 1981 hunger strike by Bobby Sands and other Irish political prisoners in the notorious Long Kesh jail.
Bobby Sands died on the 66th day of his hunger strike. Leyla Guven is now on her 73rd day of hunger strike.
We call on the Turkish government to free all the political prisoners and end its war on the Kurdish people.
Free Leyla Guven!
Free Abdullah Ocalan!
Free all political prisoners!
Jin jiyan azadi!