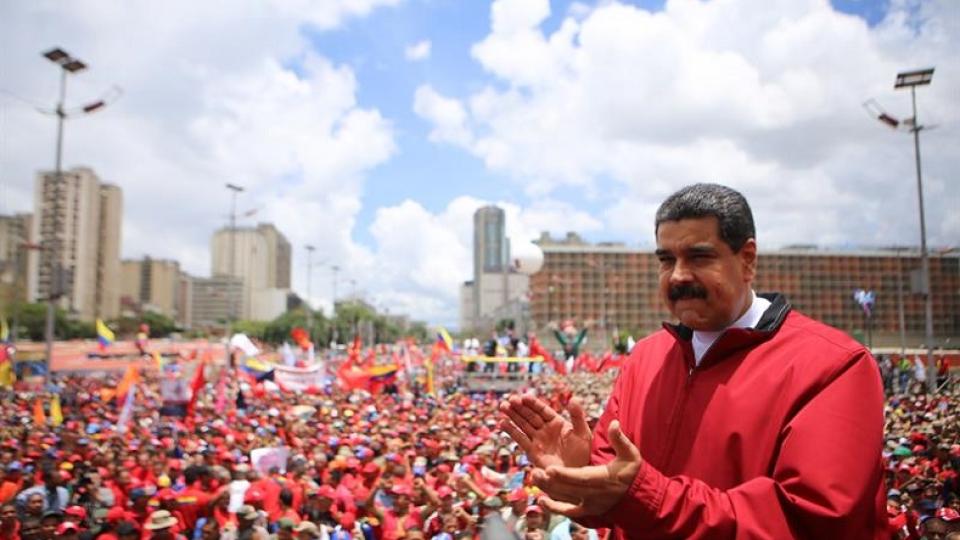 The Socialist Alliance strongly condemns the actions of the United States President Donald Trump in backing an attempted coup against the democratically elected government of Venezuela.
In an act of contempt for Venezuela's legal system and a violation of its constitution, opposition leader Juan Guaido swore himself in as Interim President on January 23 - and immediately received the backing of US President Donald Trump and Luis Almagro, Secretary General of the Organisation of American States (OAS) for this illegitimate act.
Responding to this, Venezuelan President Nicolas Maduro announced on January 23 that Venezuela was cutting diplomatic ties with Washington and ordered all diplomatic staff to leave the country within 72 hours.
The US State Department is refusing to recognise the legitimacy of President Maduro and vowing to continue diplomatic relations via Guaido and to take "appropriate action" to defend its mission. This declaration is being widely understood as a pretext to possible military intervention.
The Venezuelan armed forces have declared their support for the Maduro government and have vowed to defend the constitution and national sovereignity.
Is the US government interested in helping the people of Venezuela? If they were, they would lift the economic sanctions they have imposed on Venezuela since 2015 and which escalated in 2018 under Donald Trump.
At the heart of the US aggression is an attempt to reverse the gains of the Bolivarian revolution, which has promoted popular power and delivered social gains throughout the country over the past 20 years.
These are gains that the Venezuelan people will defend.
The Socialist Alliance stands with the people of Venezuela against this grave attack on their sovereignty.
We call on the Australian government to recognise Nicolas Maduro as the legitimately elected president of Venezuela and to condemn the US-backed attempted coup.
Hands off Venezuela!
Lift the sanctions!
US out!
**********