Conference builds hope for united socialist left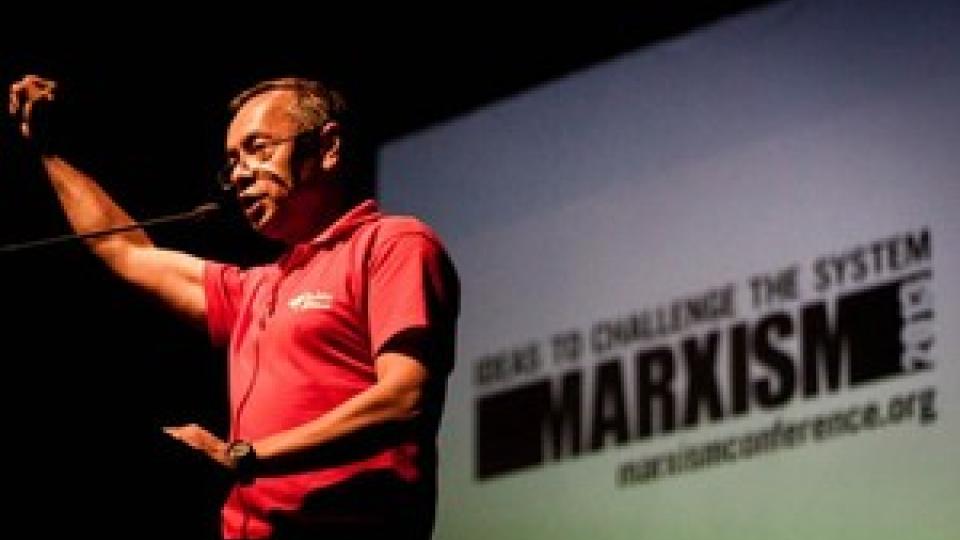 The overwhelming majority of the 1140 people who attended some part of the Marxism 2013 conference would have agreed with Socialist Alternative national executive member Vashti Kenway at the opening session: "I am feeling extremely hopeful of developments here in the left in Australia."
The hopes for closer unity of the revolutionary left infused the conference with excitement in the wake of the March 28 merger of the Revolutionary Socialist Party and Socialist Alternative and the participation in and endorsement of the conference by the Socialist Alliance and Green Left Weekly.
What is now ahead is a serious attempt to try to unite the Socialist Alternative and the Socialist Alliance, the two biggest groups on the revolutionary left in Australia.
If the two groups can unite in a way that builds on each others' strengths while establishing the democratic conditions for the two groups to enrich each others' political understanding, political culture and political practice, there will be a significant advance for the socialist cause in Australia.
There will also be positive international reverberations. Already, socialists in many countries are watching this process with interest.
Marxism 2013 was a big step forward in the process. Activists from different left traditions had a rich discussion on numerous subjects.
Over the next period, the Socialist Alliance and Socialist Alternative will be trying to work out what can be agreed on, programmatically, through a series of leadership meetings.
This is a commitment to a constructive process in which the organisations will seek to work through any political differences that are identified.
The Socialist Alliance will also be responding to a recent article in the Socialist Alternative publication Marxist Left Review that posed the question of what kind of organisation socialists need — an opportunity for further debate and discussion on revolutionary organisation today.
At the same time, united "Fightback" contingents in a number of cities for the May Day marches are being organised. This call has gone out to other left groups including Solidarity and the Communist Party of Australia. Some form of united contingents is likely in at least Brisbane, Sydney, Melbourne and Perth.
In addition, joint Socialist Alliance-Socialist Alternative public forums around the country on left unity are proposed. The first will be on May 21 in Melbourne's Victorian Trades Hall, called "Steps toward unity on the socialist left".
Socialist Alternative has also agreed to take part in the "Organising for 21st Century Socialism" national seminar organised by Socialist Alliance in Sydney over June 8-9, with keynote speaker Paul Le Blanc, author of Lenin and the Revolutionary Party and many other books.
There will also be a joint public meeting for Le Blanc in Melbourne following the two-day Sydney seminar.
[Peter Boyle is national co-convener of the Socialist Alliance.]